New York has been on my mind a lot lately. Yesterday's significance encouraged it, in a quietly solemn way, but my thoughts of affection, hope, and pride have not ended there. There really is no place like home. And as Paris abruptly changes from summer into fall, I can't help but wish I could stroll by Central Park's colorful trees, sip a pumpkin beer at happy hour, take a train Upstate to pick apples, enjoy cider and an orchard donut. I alluded to this last year, but autumn in the City of Lights is disappointingly anticlimactic.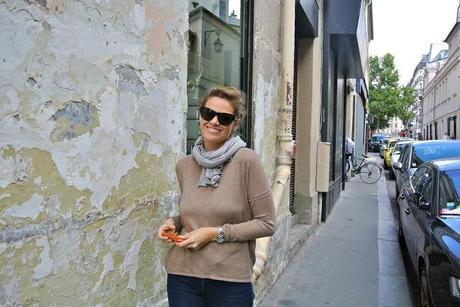 Then Catherine came to visit. Sixteen months ago, we were sharing an apartment in Manhattan, and six days ago, she emailed me with a last-minute request: "If it wouldn't be too insane and inconvenient could I crash with you for Saturday and Sunday?" I couldn't have been happier or more excited. "Of course!" I replied with enthusiasm. She was on her way to Brussels for work.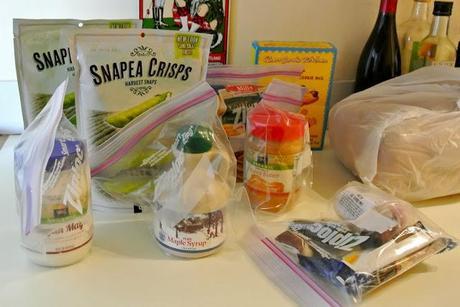 Generous friend that she is, she arrived bearing all kinds of American food for me: peanut butter, half a dozen bagels, my favorite granola bars, pancake mix, real maple syrup, chocolate chip cookies, vegan mayonnaise, and her new favorite veggie snack. I'm going to eat (read: munch and brunch) so freaking well in these next few weeks. Will bake for my French co-workers, too.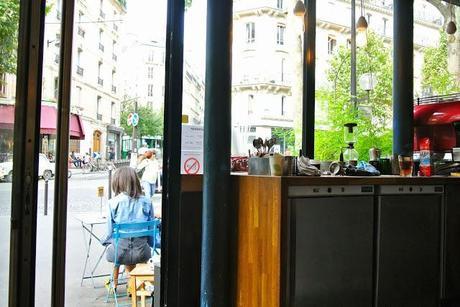 Fifteen minutes after her arrival, we were out and about in the Batignolles with one mission: caffeine. We ended up spending two hours en terrasse, toasting with our glasses of Sancerre as we recounted the past few months and shared a goat cheese appetizer. Couples and friends, young and old, were scattered at tables around us. We had front row seats to unexpected performances across the street. It felt so wonderfully "French." For the record, she did eventually end with coffee. Then an espresso from KB Café Shop.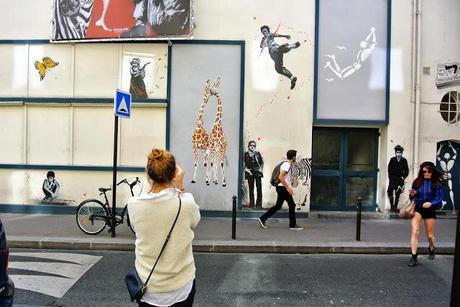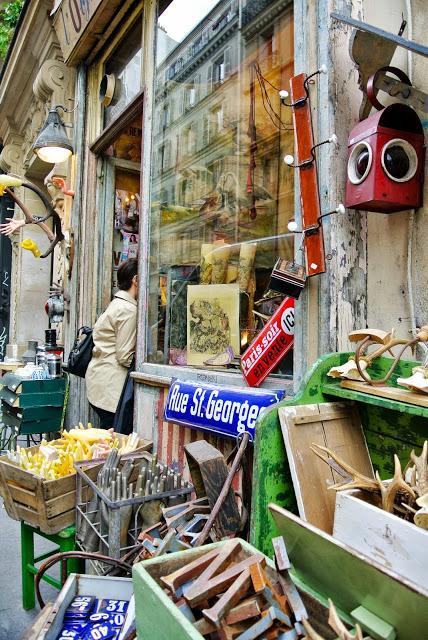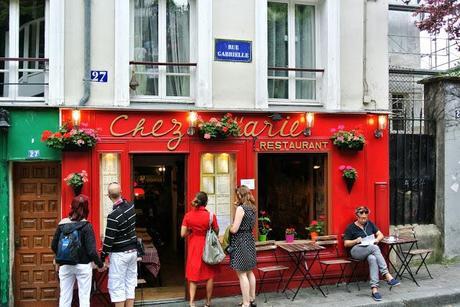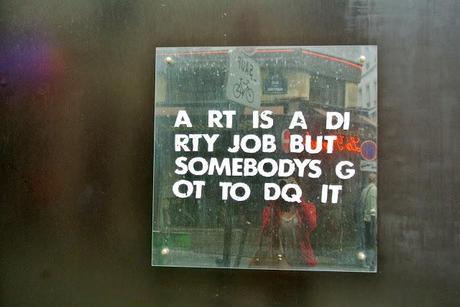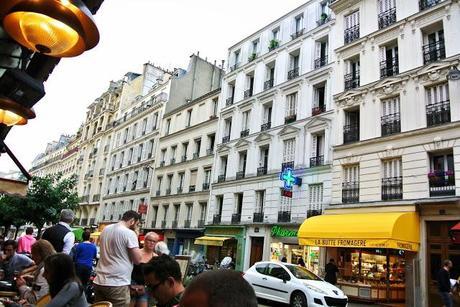 Afterwards, we took the metro to Montmartre. We wandered through the hilly, winding streets to explore the famous historic neighborhood, in addition to lesser-known vintage clothing boutiques and design shops. She loved it; and that says something because she's a textile designer. On our way back to my apartment, we stopped for a happy hour bière (for me) and cocktail (for her) at a brasserie. The waiter stopped by our table three times before he apologized for not realizing we weren't French. Danielle: 2 ;).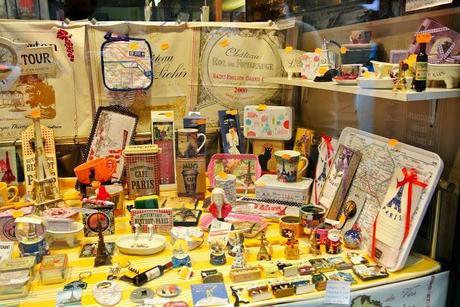 The rest of our time continued as such—drinking, shopping, eating. It was just perfect! Even though it wasn't Catherine's first time in France, it was as if I was introducing my New York to my Paris. I was reminded (1) to appreciate this life I have going on here right now and (2) to appreciate that I have friends both near and far. La chance, I tell ya. I'll be back soon with the rest of our weekend.