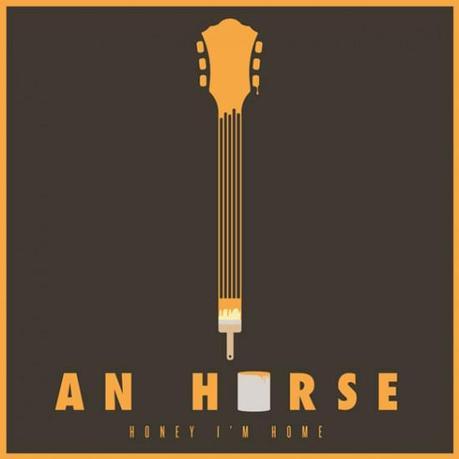 Originally garnering attention as opening act for Death Cab for Cutie, Tegan and Sara, and Silversun Pickups, Australian duo An Horse have quickly become one of the busiest bands around.  They not only played Lollapalooza, but also have Austin City Limits, Rolling Stone Weekender, Falls Festival, Southbound Festival and boat loads of non-festival gigs on the slate in between.
Just before their trip to Chicago for Lollapalooza, An Horse stopped by our Brooklyn home studio for a beautiful two song recording session.  Their renditions of "Airport Death" and "Not Mine" are thoroughly different than the versions found on their album, something I always love when we do these sessions.  Check out both videos and make sure to download the free MP3s of each below.
Tip of the hat to Derek Eads for another great illustration.  For more of his work, click here.
If you like what you see, click the "like" button below!
'Honey I'm Home' is a live session series made by The Wild Honey Pie.  With each new episode, we welcome a different band into Sounds Like A Fire home studio in Brooklyn and record intimate versions of two or three songs which are given away for free.