W

omen in the
boardroom
are
a force to be reckoned with, they don't often receive accolades
for
their constant efforts in commerce and involvement in various investments.
As an aspiring publicist and entrepreneur, I often conduct research industry trends when it comes to business

plans

. Developing a business requires a sufficient amount of research that helps to determine whether or not to proceed.If I should wave a magical wand and present in front of these two women

it

would be an absolute honor.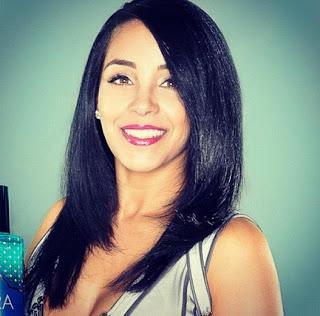 Photo Credit : April Belle Photos
Monique Idlett –Mosley stands on her own and in my opinion, a woman of business ingenuity.To the world she

maybe

simply known as mega-

producer

Timbaland, but she is so much more than that. Mrs. Idlett-Mosley is

currently

the Co-President of Mosley Music Group, executive for Gucci's Chime For Change organization and co- founder and executive director of the Always Believing Foundation. Before she achieved these heights, she was the publicist

for

Kanye West, T.I and Timbaland (pre marriage). In addition she developed sales and marketing campaigns for Burrell Communications, Verizon, Turner Networks, and Motorola just to name a few.
She recently

graduated

from the MBA program at George Washington University and now she is

venturing

into the area of angel investing through the Star Angel Network. She

states

, "

…

it provides me with the opportunity to support new and

innovative

companies that are eager to make their mark on the world."[1] Her

recent

investment is Bespoke Post, a shopping club that offers clothing, shoes

and

grooming utensils specifically for men. One of the key components that Mrs. Mosley looks for is

innovativeness

, discipline, portfolio diversification and

holistic

approach to their business. Some other factors that she looks for the

overall ability

to sell the vision to anyone. The qualities are imperative for the

business

 she is looking to invest in because the network of investors

are

high

profile clients in the sports and entertainment business that require

meticulous

details about the business that will guarantee 10 times the return. She would rather invest in a small company

that

shows steady potential growth than a one- hit wonder, therefore all these

qualifications

need to be met for any business plan to be presented.
Click this link to learn more about the Star Angel Network.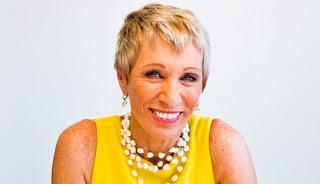 Photo Credit: InspiretheEntrepreneur.com
E

very potential business owner should be
watching
the television show Shark Tank on ABC. If you haven't seen it then
you
absolutely need to catch up.
Barbara Corcoran is well- known for transforming a $1,000
(
equivalent to $5,000) loan into $5
million
dollars through real estate investments. Before she became this
major
business figure
she graduated
for
St. Thomas Aquinas College with a degree
in
Education, after which she worked briefly as
teacher
. The loan that she
received
from her boyfriend at the time helped her
form
her own real estate
company
. She eventually sold for $66 Million dollars to a large corporation
called
NRT.
She has authored books about
her
experience such as
If You Don't Have Big Breasts, Put Ribbons on Your Pigtails 

and 

Shark Tales: How I Turned $1,000 into a Billion Dollar Business

her knowledge of the business

world

is considered to be profound.
According her standards a great executive

summary

is the key component to any business plan because most investors will

not

read the entire plan, so

it

imperative to command attention with a

compelling

summary. This includes the "who, what, when, where, why and how",

all

these questions should be answered in the summary.
If the investor does decide to read

through

the plan, ensure that the

financials

are honest and include potential

statements

with credible references to demonstrate that the potential business

owner

has realistic probabilities. Another key element in a business plan is

expressing

the potential risks, if the plan is devoid of risk, the investor

could

lose confidence in the plan. A company snapshot provides a general

rundown

of the company and all the associated risks; this makes it easier for the

investor

to assess whether or not he/she is interested.However, one common mistake that business

owners

make is exaggerating the worth of the company. This blunder can be

avoided

if the proper research is conducted, and by citing potential revenue is

the

company should apprehend the entire market[2]
Click this watch an episode of Shark Tank here .
I hope the tips from these experts will

help

formulate a great business plan that will land you an audience of your

favorite

entertainer and interested investors.
[1] Interview with Alley Watch 
http://www.alleywatch.com/2013/06/angel-profile-monique-idlett-mosley-with-erica-minnihan/
[2]

Steve Burhoe's Business Expert Blog 
http://bpexpertviews.blogspot.com/search?q=shark+tank