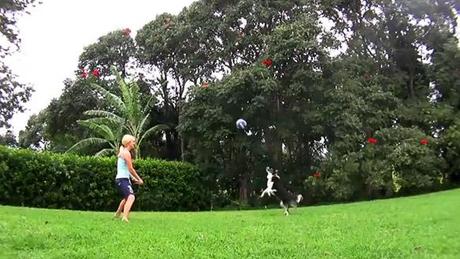 Petey rallies in volleyball tournament | YouTube

Volleyball is one enduring sport. It requires agility, coordination, endurance and good footwork–characteristics that many humans are still mastering. But one DOG has managed to capture the many hearts of the Pet World as the pooch who could rally in a volleyball match!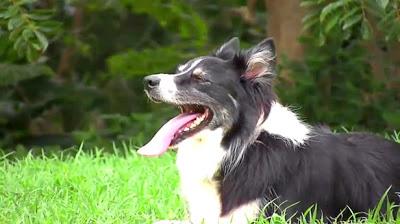 Petey the amazing athletic K-9 prepares for his Volleyball match | YouTube
Petey is one smart, athletic DOG! He's got all the moves. He's managed to master the art of volleyball. With strength and agility that would rival the fittest of show dogs, this Border Collie has got a future in the professional athletic Pet World! Watch as he brings this tournament to new heights as he demonstrates his volleying skills by bringing 32 complete volleys in a rallying session.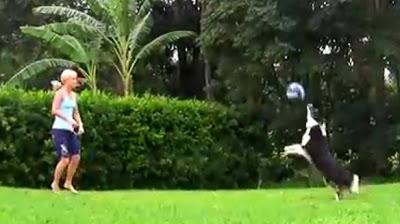 Petey demonstrates his Volleying skills | YouTube
32 Volleys completed by one DOG. Can this be a world record for the Pet World

?
VIDEO: Petey the amazing athletic DOG brings Volleyball to the Pet World!