VN:F [1.9.17_1161]please wait...Rating: 0.0/
10
(0 votes cast)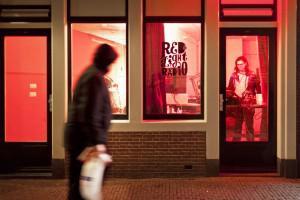 The Red Light District has an infamous reputation. An area of Amsterdam that has been alive in a specific trade for decades has today been met with a movement of change. The current government of the Netherlands has been aiming to clean up the unsavoury elements linked to the Red Light District, and make it an alluring area for everyone.
Among these efforts of change is a new initiative known as Red Light Radio. The project involves live radio streaming of music, news, interviews and more all broadcast from a former Red Light District worker's window. That's right, a once active prostitution window is now the home of the most eclectic and enjoyable sounds of the airwaves. Red Light Radio's daily programmes include Afro beats, acoustic sets, death metal and DJs. Uniting these different sounds is a community mission - to maintain the international draw of the Red Light District as a cultural part of Amsterdam.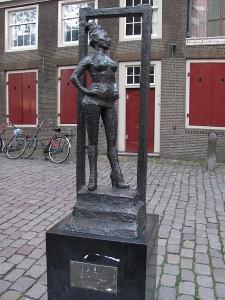 Red Light Radio can be seen live and in action by taking a peek inside their window, headquartered in the
Ouderkerksplein
. Named for the Oude Kerk, the oldest church in Amsterdam that stands in the center of the square, it is one of the oldest and most historic parts of the city. Surrounding the church are nearly 35 red light windows, some of which are today hubs of arts and culture initiatives. Among them, Red Light Radio.
Also standing in the square is the statue, Belle. A tribute to all prostitutes in the world, the figure was erected in 2007 and carries a plaque with the reminder to "respect sex workers all over the world." During the times of change in Amsterdam, where the Red Light District has become more of a tourist destination than a working neighbourhood, these words carry much meaning. The Red Light District is an area rich in culture and history and it, just like the ladies who have and do still work there, must be respected. And with Red Light Radio, and other such community-focused initiatives, that respect is honoured.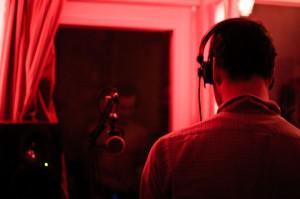 © 2012, Amsterdam City Tours Blog. All rights reserved. On republishing any part of this post, you must provide a link back to this original post
VN:F [1.9.17_1161]please wait...Rating: 0.0/
10
(0 votes cast)VN:F [1.9.17_1161]