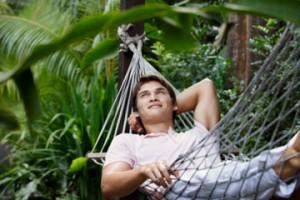 It's nice to encounter a sustainable concept in action. It's especially nice to see it working well. At Conscious hotels in Amsterdam, many fine details are designed and managed though sustainable techniques. It is a luxury hotel that sends a message: Conscious living is possible.
"Conscious Hotels strive to be as green, sustainable and eco-friendly as possible," they say. "You might not even notice some of our 'green' decisions because we just quietly get on with being kind to the planet in the background."
Indeed, the hotel's sustainable aspects work to improve some of the day to day parts of our lives. Their lighting uses LED and energy efficient sources, so it lasts longer, uses less energy and helps reduce the carbon lighting footprint.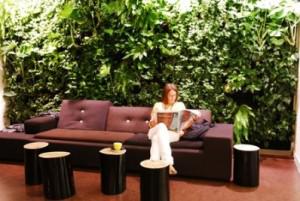 But the floors, stationary, accessories and even cleaning products used in Conscious hotels are also green. And if you look close enough, you will see the micro-irrigation system at work behind the lobby's 'living wall.'
Conscious Hotel Vondelpark is a favorite of Good & Green Guide of Holland founder, Harold Verhagen. He and praises the hotel's subtle approach to sustainability. It's as if the hotel is living off of the natural resources around it and using them to create a luxury experience. Verhagen says that is what sets the hotel apart from other green concepts. It shows that more responsible ways of living – and traveling – is out there. You just have to choose to use it.