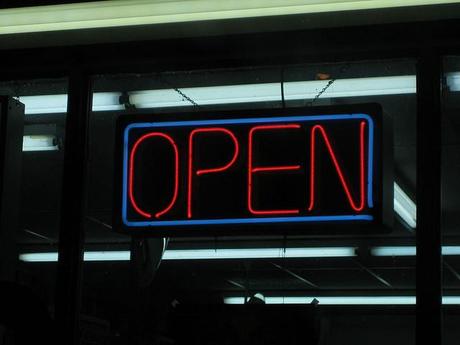 velkr0 / Flickr Creative Commons
The past... oh, decade or so hasn't been a great time to visit Amsterdam. Not if you were interested in seeing one of Amsterdam's Big Three, that is.
I'm talking, of course, about the three major museum's in the Netherlands' capital: the Rijksmuseum, the Van Gogh Museum, and the Stedelijk Museum.
In 2003, a large portion of the Rijksmuseum - a museum dedicated to Dutch art and history - was off limits while the 19th century building underwent renovations.
The make-over had run up a bill of €375 million when all was said and done. Former Queen Beatrix officially re-opened the building on April 13 of this year. That's a whole decade!
To add insult to tourism injury, the Stedelijk underwent a renovation of its own, also starting in 2003.
Luckily, it only took 9 years to get the contemporary art museum up and running again. The Stedelijk re-opened on September 23, 2012. Now the museum's facade bears a strong resemblance to a gigantic bathtub. A good fit for the modern and contemporary art gallery.
This wasn't so bad during the first several years since visitors to Amsterdam still had the Van Gogh Museum to go to for their fine art fix.
But in the fall of 2012, the Van Gogh Museum went in the way of its neighbors: shutting down its doors for a bit of a fix-me-up too. Lasting roughly six months, the Van Gogh Museum's renovation was faster than a New York Minute compared to those of the other two. The shrine to Dutch painter Vincent van Gogh and his contemporaries re-opened on May 1, 2013.
At last, visitors to Amsterdam can enjoy all three of these fabulous museums in their entirety once more. Only this time, they all look more stunning than ever.
All three museums are located in the Museum Quarter of Amsterdam Zuid.
© 2013, Amsterdam City Tours Blog. All rights reserved. On republishing any part of this post, you must provide a link back to this original post