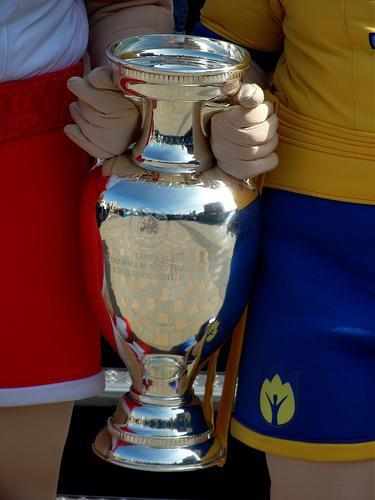 Piotr Drabik / Flickr Creative Commons
Back in August, the city of Amsterdam expressed an interest in being part of the 2020 European Football Championships.
This desire was made official in an announcement by the KNVB (Dutch Football Association) earlier this month.
The KNVB is currently in discussion with the municipality of Amsterdam and Amsterdam ArenA (home to Amsterdam's football team, Ajax) about putting in a definite bid to host the Euro 2020.
The Euro 2020 will be held in 13 different cities in 13 different countries to celebrate the 60th anniversary of the European Football Association (UEFA). Twelve of those cities will be hosting 3 group matches and one quarter final match each, while the 13th city gets to host the semifinal as well as the final.
In order to be in the running, a city must boast a stadium with the ability to seat 60,000 people. While Amsterdam ArenA comes up short at 53,000 seats, it has the capability to be expanded to fit in an additional 12,000 seats – a full 5,000 seats more than the requirement.
Though Rotterdam also expressed an interest in being a host city for the Euro 2020, a new stadium plan that would give them the extra seats they need to qualify was scrapped, pulling them out of the running.
Whether Amsterdam will agree to make the necessary changes remains to be seen. But the deadline for bids isn't until April 25, 2014, so there's still time.
The Executive Committee of UEFA will make a final decision in September 2014.
© 2013, Amsterdam City Tours Blog. All rights reserved. On republishing any part of this post, you must provide a link back to this original post