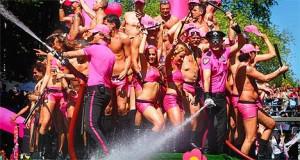 The whole of Amsterdam is gearing up for it's second largest party of the year – Gay Pride. The festival, marked by a huge boat parade through the finest of the city's canals, is as much a celebration of equality as it is of Amsterdam's place as one of the leaders of the gay rights movement.
First celebrated in 1996, Gay Pride was organised as a way to promote the city's bustling gay district. And what a job it did! Today, Amsterdam has one of the most exciting, colourful and fun-filled areas for gay and straight revelers to party.
But beyond that, the Gay Pride Parade has grown over the years to become one of Amsterdam's most anticipated parties. Just behind Queen's Day, it ranks as the greatest day to play in the city!
On the first Saturday in August, hundreds of decorated boats fill the Prinsengracht as they travel round the canals carrying a spectacle of dancers, performers, musicians and partiers!
Festivities kick off the Friday before with the epicentre of activity located near Reguliersdwarsstraat. For the whole weekend, the area is turned into a big street party with balloons, stages and party areas.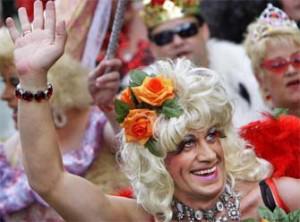 There are DJs and live concerts in store for daytime crowds and those who spill out from the heaving bars. After-hours events are also scheduled for some of the best clubs, with special themed events ranging from costume parties to the racy and raunchy.
And while drinking and partying is synonymous with a big event in Amsterdam, Gay Pride encourages good fun for everyone.
There are a host of sport and culture programmes planned, including watersport contests for good weather conditions. What's more, most of Amsterdam's famed museums have special exhibitions scheduled to coincide with Gay Pride.
Of course, there is always activity around Amsterdam's homomonument, dedicated to gay and lesbians the world over who have been persecuted. It is a reminder of Amsterdam's place in promoting the fair treatment of everyone – regardless of their sexuality but also of their race or creed.
Capital of the Netherlands, a country that led the world as the first to legalise gay marriage, Amsterdam is absolutely a proud city. Proud of their people, of their tolerant heritage and of the gay community that has for so long been a part of this great city.
Come celebrate pride in Amsterdam!