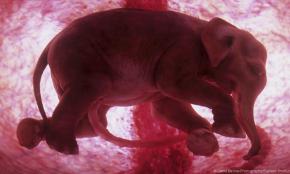 Baby animals are always a special sight at the zoo. But in Amsterdam, a very special baby will be born this month that is to be met with extra excitement.
Elephant mother Thong Thai is expecting to give birth to her second baby at the Artis Zoo. The new addition will join sister Yindee and be welcomed by record breaking crowds.
Adding to the special occasion, the baby's birth comes at the height of Artis's Zoomer Evening celebrations.
Each evening from June to August the whole of the zoo is open to visitors on Saturdays until sunset. It is a unique opportunity to get up close and personal with the nocturnal animals often hidden during the day – and spy on the sleeping creatures as they snooze.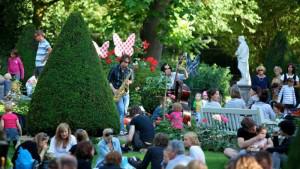 Artis amps things up further by holding special events for kids throughout the evenings including face painting, puppet shows, book readings and more. Parents and older animal audiences are also in for a treat with live music and theatre acts.
The zoo's immense planetarium is also open during the evenings, with special star gazing shows planned.
The oldest zoo in the Netherlands is already home to over 700 animals roaming an expanse of 14 hectares. It is a rare treat to glimpse the grounds at night, but with opening hours everyday of the week, a daytime visit is also a treat!