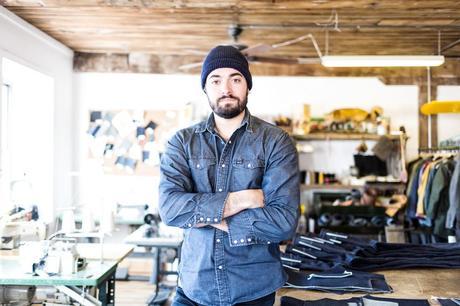 There are secret worlds of garment making. The bra industry is one of them, and it heavily guards its patterns, fabric, and notions, making it extremely difficult for any seamstress to become skilled in the trade (believe me, I know!). Another one is cobblery, and the ability to receive training in this field is few and far between. Denim is another cloak-and-dagger industry. Just like lace, denim is its own breed of fabric, and it requires special treatment, care, and skill. It's hard to find artisans specializing in making jeans, but luckily, one lives close to me. Norman Porter is based in Northern Liberties (north Philadelphia), and was started by brothers Mike and David Stampler, who grew up in rural Pennsylvania. There are moments when you meet someone and you think, "he's got it going on." I had that moment with Mike when I asked him to show me how his buttonhole maker worked (video below!), he said, "It's broken, but I haven't had time to fix it." Yes, he fixes his own machines.
This is the first of many posts in my new series, Homemade, which will highlight burgeoning, domestic businesses and companies. Just how Portrait of a Seamstress was meant to show how far the definition of seamstress can be stretched, Homemade is meant to show as well as inspire sewers that a hobby can be turned into career. They did it, and so can you.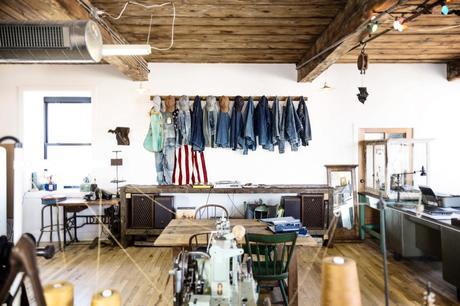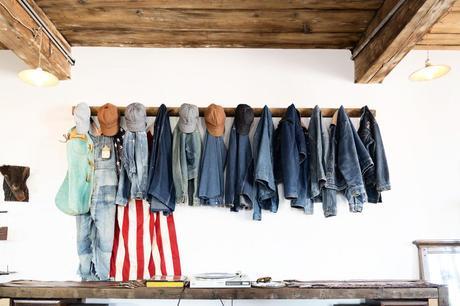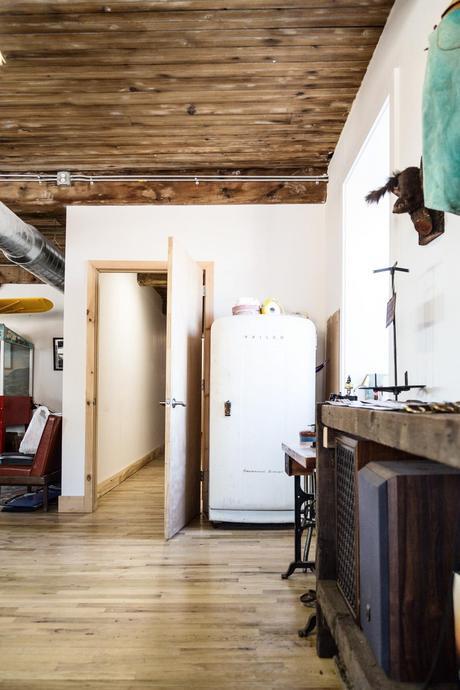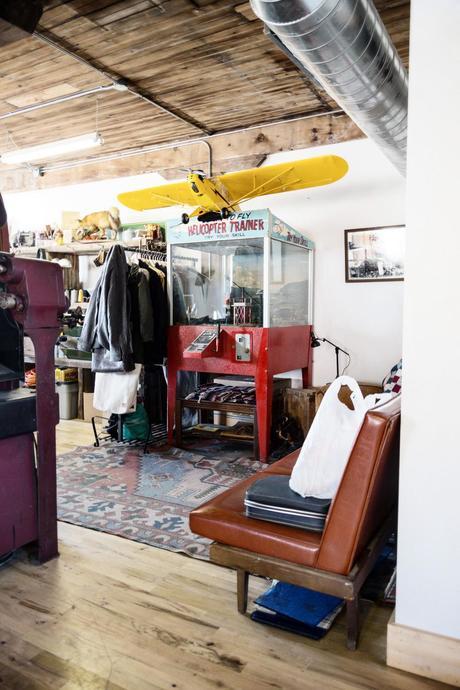 David and I started Norman Porter as a response to our trouble finding consistent clothing that fit well and looked good. Because I am so tall, I've always had a hard time finding jeans for my height. I taught myself how to sew years ago when I wanted to make a pair of jeans for myself. That idea snow balled, and we began making jeans for other people.

 The process of making a pair of our jeans is fairly complicated and tedious. It starts with pattern making, and we often go through several samples to get the fit spot on. We also wear test our jeans to make sure they are comfortable and fair well throughout the course of a day. Once the fit is perfected, we then cut the fabric and sew the pieces together, which is all done in-house. We also iron and stem
a lot
 to shape the fabric throughout the construction process. And we don't use a fancy, gravity steam iron; just a standard one that anyone can buy at Target or Walmart. We bought ours several years ago and it has been a champ. Once the sewing is complete, we attach the hand cut and oiled leather patch and hand hammer our copper rivets.

Leg twist is a common problem for first time makers, which has to do with patterns and sewing ability and can be cured relatively easily. The fly is not such an easy remedy; it takes time to perfect.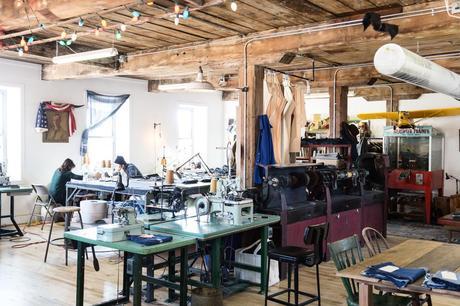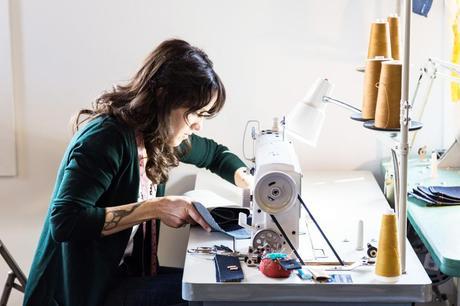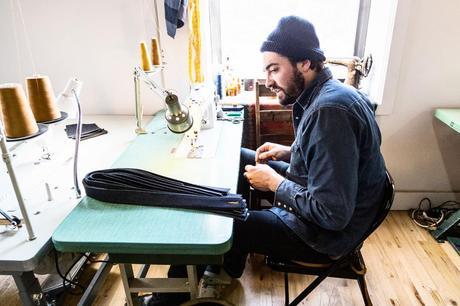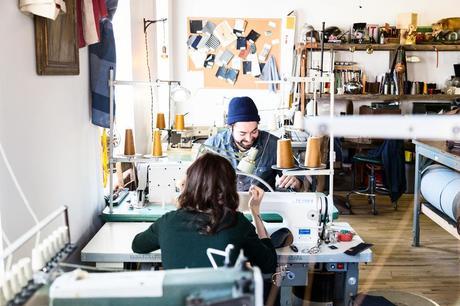 We use a type of denim called selvedge denim. It is 100% cotton untreated denim. We use only
American Cone Mill
denim or select Japanese denim.

Norman Porter jeans are unique from the ground up. We not only design our jeans, but we construct them from start to finish in-house. Throughout the process, we put a great deal of attention into each pair. Our hand hammered rivets take time and are one of these details that demonstrate our meticulous process.


Our biggest competitor is Levi's. They are not very similar, but most people don't make the jump. We use they're samples are starting points for many of out fits.

Our favorite brand of denim other than our own would be by a company called
Tellason
. They make a solid product and have great ownership.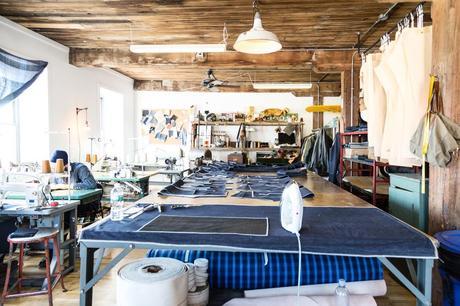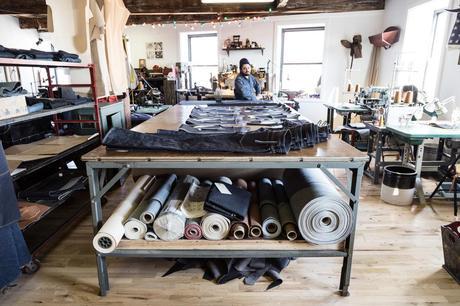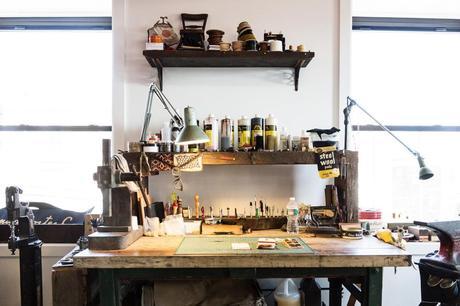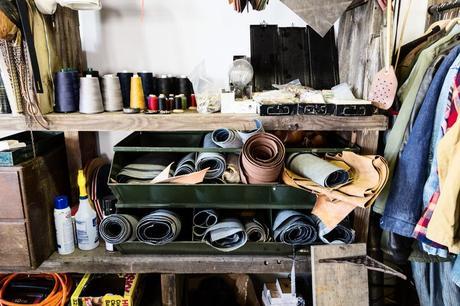 The fabrics we buy are only available wholesale, however denims can be sourced by anyone. While the fabric we use is specific to us, the home seamstress can use a variety of denims to make their jeans. It all depends on what they want out of their pair.

 Use a medium stitch width, study a pair you already have, and understand the seams. Realize that stretch denim will not work the same if you don't have the proper gear and thread.

 We think that people should wear their jeans however they want. It's the point of denim. We like to wear ours as hard as we can, but we do wash them every now and then. The idea of never washing them or soaking them in a bathtub has some truth behind it. It does help with color breaking in at a more extreme contrast. There are no set rules with denim, and it really comes down to personal preference.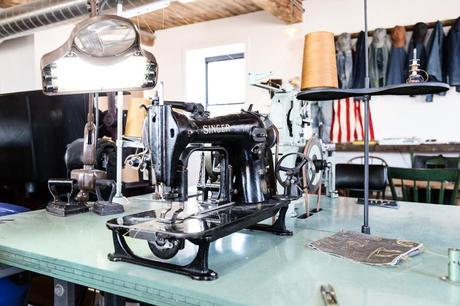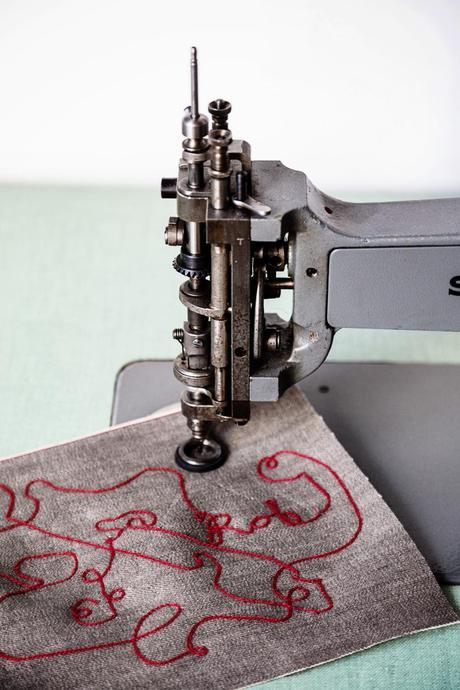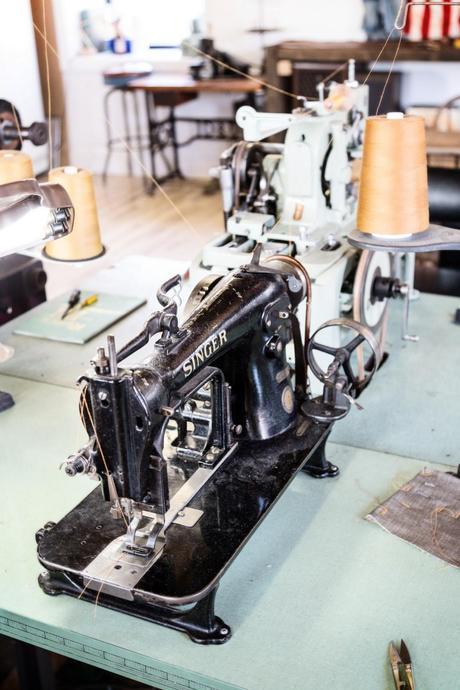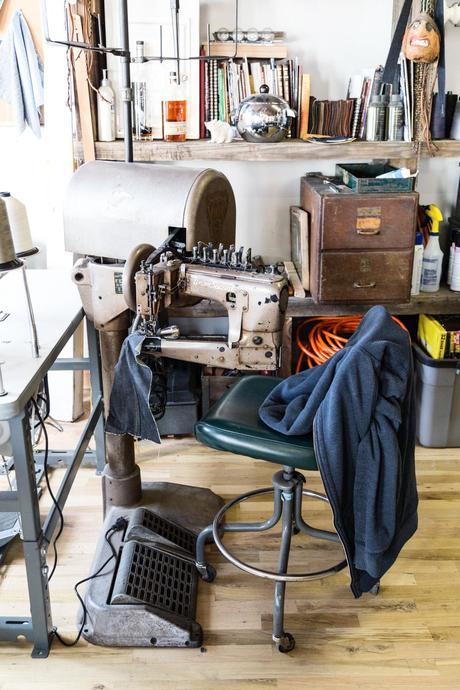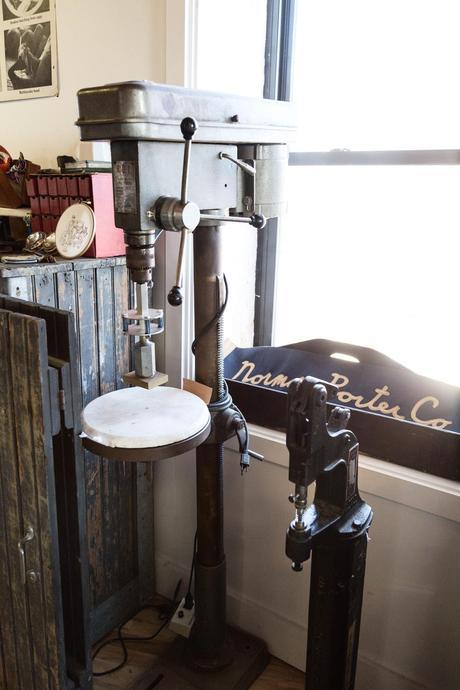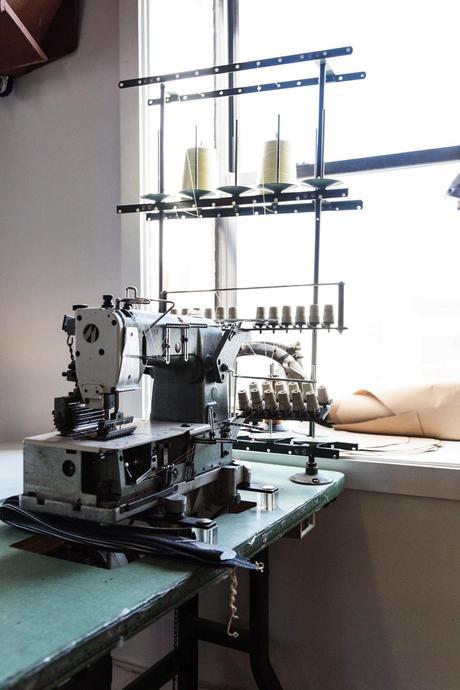 We only use 100% cotton, but it all goes back to what the individual sewer wants out of their pair.
So many have fallen prey to the siren song of lycra or spandex in denim that we can't remember what REAL denim feels like! It comes down to the fit. If the fit is off for an individual, then it will not be comfortable. Raw 100% cotton denim can be very comfortable if you buy the pair according to your needs.

 We are going to continue to make our products with the utmost attention to detail. This year, we plan on launching several products in addition to the jeans