This is the weekend edition of TheMarioBlog and will be updated as needed. The next blog post is Monday, May 19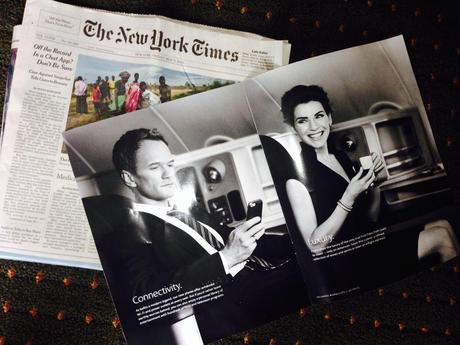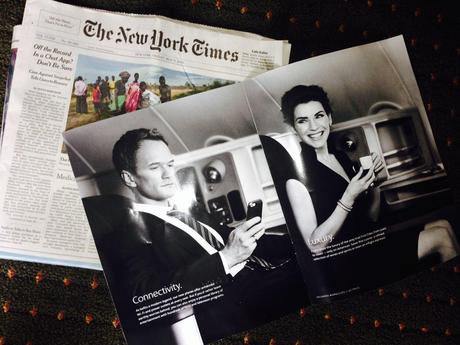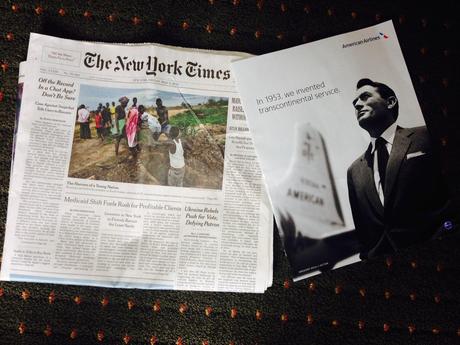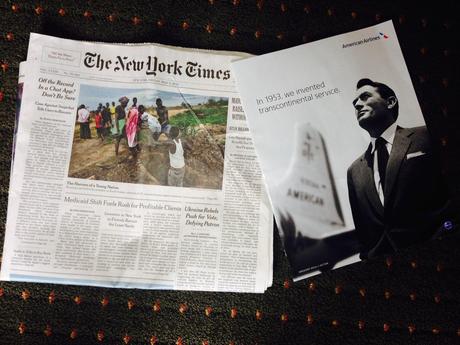 The advertising insert for American Airlines: opens with old Hollywood glamour (Gregory Peck), and continues with current stars Neil Patrick Harris and Julianna Margullies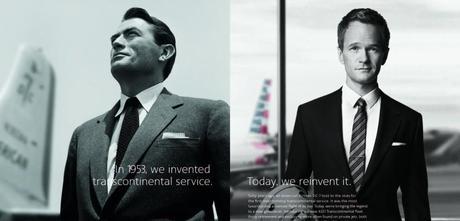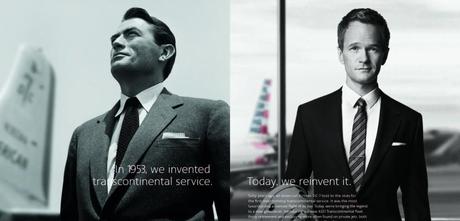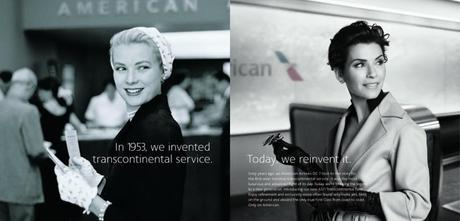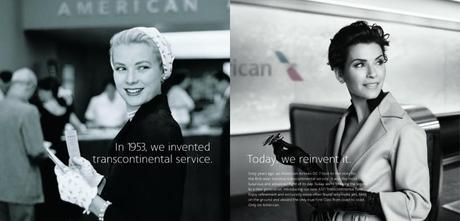 It's a new First Class for American Airlines and a glossy print insert to promote it, emphasizing the glamour days of flying
Indeed, if you thought the era of the glossy advertising insert that not so discreetly emerges and falls out of your printed newspaper was over, think again.
American Airlines has gone First Class with this supplement, and has added star power to the add: open the supplement and you are invited to join the luxury of first class with the likes of Neil Patrick Harris---currently the hottest ticket on Broadway with his transgender turn in Hedwig and the Angry Inch.  Sleeping on the stretched out seat next to Neil is Julianna Margulies, the star of the very successful TV series, The Good Wife.
Forgot to mention that the cover is a photograph of Hollywood legend Gregory Peck, a salute to 1953 when American says "we invented transcontinental service".
This supplement is part of a major American Airlines campaign--done with the help of ad agency McCann Erickson--that celebrates American Airlines' history. It focuses on how AA was the first US based airline to offer non-stop transcontinental flights (both eastbound and westbound) back in 1953.
Here is what you may expect
This reinvention comes in the form of the new Airbus A321 aircraft, which will fly from Kennedy International Airport in New York to San Francisco International and Los Angeles International this summer, with 13 flights scheduled daily on the LA route and 5 to San Francisco. The new Airbuses will be the only American carriers to cater to all three classes of service, with the first-class cabins including 10 'fully lie-flat' seats and the business-class cabin including 20. There will also be in-flight Wi-FI and in-seat entertainment including throughout all classes.
Reportedly, the idea behind the campaign is to connect the glamour of the past with the product of the future.
A tall order, in my view. I am a sometimes  passenger of American Airlines, as well as other US airlines.  Glamour is not a word that I would associate with the flying experience in any of them.
 I am old enough to remember some "glamour" while flying, but to do that these days one would have to get on such international airlines as Singapore Airlines, Swiss, Lufthansa, and, of late, Emirates and other Middle Eastern carriers.  Not that they offer the glamour in which Gregory Peck, Grace Kelly and other stars from Hollywood's golden era flew in the 1950s, but still a more glamorous experience than the cattle wagons that so many of the US carriers have become.
One note of interest: with the foreign carriers, the service is the same, no matter what crew or aircraft is used. With US carriers, I have noticed that they  have various definitions of what service is or should be.  There is nothing that is part of any continuity.
In one flight they will take your jacket upon boarding and offer you a drink---in F class, that is.  In others, none of this happens. It's up to the whim of a flight attendant and what kind of day he/she is having.  Not my type of serendipity.

So, let's hope that this slick and nostalgic romp into the glamour days of flying will be transferred to the service in the new American Airlines F class.
I am ready to try it. Will let you know.
Meanwhile, and speaking as a media person interested in the financial health of media companies everywhere, I hope that this is not the last of the "glamorous" inserts that we see popping out of a newspaper. I also wonder how this insert would translate to a native ad, for example, with clips from the movies of all the stars included in the piece.
Could the print insert be a digital ad that pops up and requires our attention?
And if Neil Patrick Harris appears sitting next to me on an American Airlines flight, I will beg for a ticket to his show---the hottest ticket in town.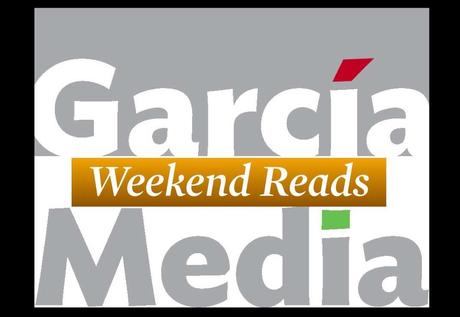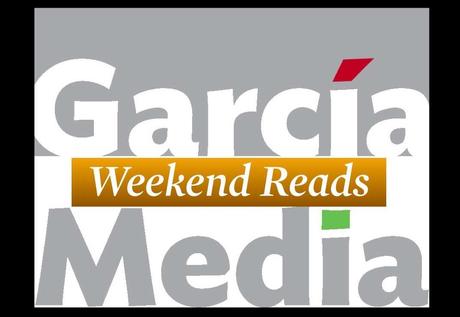 The state of tablets in 5 charts
http://digiday.com/publishers/state-tablets-five-charts/?utm_source=API%27s+Need+to+Know+newsletter&utm_campaign=1c23f59925-Need_to_Know_May_14_20145_14_2014&utm_medium=email&utm_term=0_e3bf78af04-1c23f59925-31701869
First paragraph:
Four years since Apple introduced the iPad and launched the tablet craze, the U.S. tablet market is maturing. In that short time, tablets have become not only the new entertainment go-to, encroaching on the TV set's dominance, but they are threatening to supplant the PC as these portable devices become shopping and productivity aids. 
TheMarioBlog post # 1490
Please enable JavaScript to view the
comments powered by Disqus.
comments powered by

Disqus