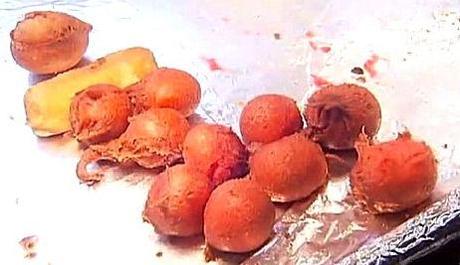 Calorie counts on virtually every product you can buy, constant warnings about sodium levels and sugar - it's an age of constant reminders of healthy eating. America's latest food craze, however, sets the clock back a thousand years: deep fried Kool-Aid balls.
The drink beloved by generations of Americans now comes in snack form in the shape of crispy little balls that resemble tiny creatures from a Fifties horror B-movie. The
Kool-Aid balls
were created by chef Charlie Boghosian (the king of deep-fry) who quickly found his diabetes and obesity bombs are a massive hit.
(thanks Cora)
The Presurfer