The United States, like Brazil, has elected an openly Socialist president.
We can see our future in the streets of Brazil if we don't stand up and resist this trend. In the 20th century, the Socialists committed enough worldwide genocide to make even the most radical muslim blush with inadequacy.
Today's article in WND.com details horrifying breaking news that should send a warning to us all.
~TD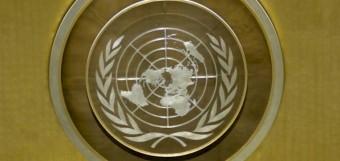 WND EXCLUSIVE
TROOPS BULLDOZE HOMES, LEAVE THOUSANDS HOMELESS
Soldiers wearing
U.N. logos

evict whole towns in land grab

By Alex Newman

Thousands of poor Brazilian families are living in wretched conditions at make-shift refugee camps after being evicted from their homes at gunpoint by federal forces, some of whom were sporting United Nations logos, according to sources.

Towns literally have been wiped off the map, and no compensation was offered to the victims. About 400,000 acres of land were expropriated in the latest operation.

Residents in the Siua-Missu area in the state of Mato Grosso battled heavily armed federal police and military forces for weeks using sticks, rocks, Molotov cocktails and other crude weapons.

In the end, however, the powerful national government forces were overwhelming.

Virtually all of the residents have now been displaced, living in squalor, packed into school gymnasiums in nearby towns. Others are living on charity under plastic tarps propped up with sticks with no clean water or sewage services.

Leaders of the feeble resistance, meanwhile, are being hunted down by authorities for punishment. 

Read more at http://www.wnd.com/2013/01/troops-bulldoze-homes-leave-thousands-homeless/#Qm9JL4PpU2C7D764.99