Black friday gift guide
Aaah, Black Friday! Did you start your shopping at 9pm last night with Toys R Us?! Personally, I find that ridiculous: tradition dictates that shopping starts at 3am Friday morning, not 9pm Thursday night!!Anyway, in egar preperation for the ultimate mayhem that is Black Friday - I have prepared three Gift Giving guides. Enjoy!
For your Quirky Best Friend:


She loves the slightly strange things in life: those moustache earrings? She "needs" those in her life! Those crazy Jeffrey Campbells that bewildered you? She owns three pairs.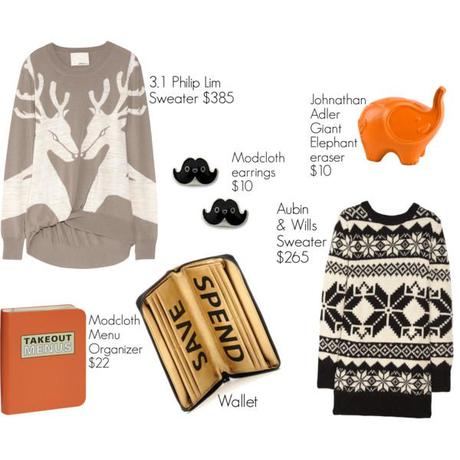 Gift Giving Guide, Your quirky best friend by ambersmouthwash featuring a wool dress


For your Fashion Blogger Friend:

We've all probably got a fashion blogger friend by now (ahem). She seems to always be one step ahead of the fashion curve: so how do you shop for the girl who seemingly has everything? Simple. Stick to these two rules and you'll always have a hit: vintage, and if it seems a little too quirky to wear, chances are she'll love it.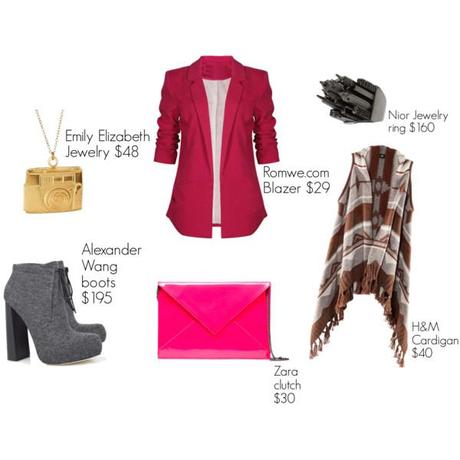 Holiday Gift Giving Guide: Your fashion blogger friend by ambersmouthwash featuring 14 karat gold jewelry


And of course, for yourself!!


Look at you! You're a champ! Selflessly shopping for others. You deserve a treat - Alexander McQueen style. Can't afford it (like me)? Truth be told: I just saw something very similar to this in Forever 21. Promise. Hurray for you!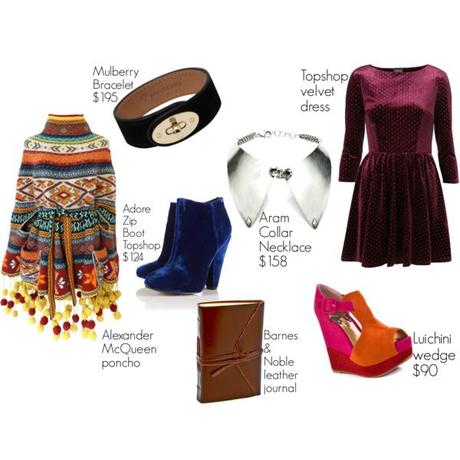 Shopping Gift Guide: For Yourself by ambersmouthwash featuring black jewelry
Happy shopping my dear readers! Watch out for those shopping carts!