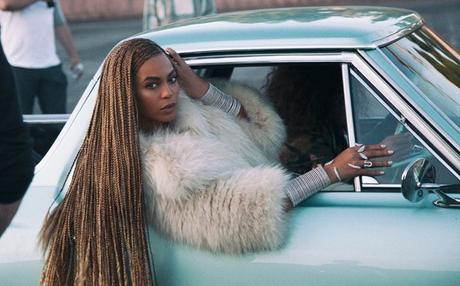 Y'all know I'm usually here for Amber Rose but today might be the day I side eye her and her statement. Amber is questioning why she and Kim Kardashian get shamed for nudity and Beyoncé doesn't.
"It's bullshit, and this is the thing: They come at me and Kim so hard because I was a stripper and she had a sex tape. So if we could sing, it would be OK if we were on stage half-naked. We all love Beyoncé, but she's on stage half-naked and twerking all the time, yet people say, oh, she has talent so she's able to do that. We don't have the talent that Beyoncé has, so we get criticized as former sex workers, but at the end of the day we're just women — we're all women — and we should all embrace each other. No one is greater. We're all the same. So, to criticize us as incapable of being smart businesswomen because Kim has a reality show and I'm a socialite and we don't sing is stupid. We've both been in movies, and we take our acting, business ventures, and everything else very seriously. No one gives a f*ck that Channing Tatum was a stripper. He's an established actor who's at the Vanity Fair parties and the Oscars, but for me, no matter how far I go in my life, I see these stories that keep referring to me as a 'former stripper.' No one says 'former stripper' about Channing Tatum, or 'former McDonald's worker' about Brad Pitt. No one does that to men."
Amber does have a point but I don't think she should of used Beyoncé name in it. Beyoncé didn't start her career off stripping or using her body to get to where she is now. She used her talent to get where she's at. Plus Beyoncé just started being half naked on stage. And no offense to Amber and Kim but they really don't have any talent that people can focus on. Unfortunately, in society if you started your career off by using your body more than likely people are going to remember that.  Lastly, if Beyoncé is going to get nude she's going to do for a reason or purpose just not to get instagram likes or media attention. Sidenote did y'all see the Beyhive attack her?