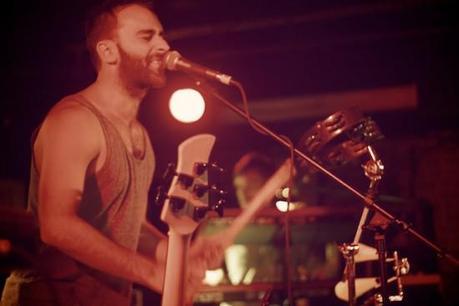 TWHP has made no secret of our love for Ambassadors (@ambassadorsnyc). We fawned over their latest release "Unconsolable" and they blew us away when they opened up for The Postelles in June. Given all the hype, I was totally stoked to be there for their first ever headlining gig at Mercury Lounge.
Opener Lion of Ido (@lionofido) played an interesting set. They proved they can play their instruments and maintained high energy throughout the show, but their sound was slightly too 90s teen movie for my taste. Seriously, they could have been the band at the party in "Can't Hardly Wait" — we never did get to hear them play. Their best moment was when they rid themselves of the poppy sound and played a stripped down acoustic tune called "Ali's Song", a much better aesthetic in my view. However, just like Ambassadors, Lion of Ido had plenty of loyal fans present to cheer them on.
Ambassadors exude pure energy. A true rock band, complete with a raw intensity and screeching guitar solos, their shows are easily turned into dance parties due to the percussive, tribal-inspired beats. Their unexpected cover of Ginuwine's "My Pony" had everyone grooving and "Unconsolable" (Is that a real word? Does it matter?) was another crowd-pleasing highlight. Judging from the stellar performance and the amount of super enthusiastic fans that sang along to every word, I expect Ambassadors will be headlining a lot more gigs in the near future.
Photo credit: Caitlin Devlin

View Photo Album

View Photo Album