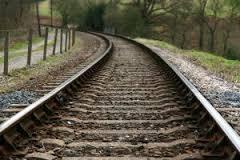 Ever heard someone say "its crazy how things can change so quickly"? I've always been a pessimist about this, but boy were they right all along!
I've always believed that people can go through great extent to predict something or to prepare for something. But what I've learned is that they can't do anything about it, or do anything to change what will happen. Things happen. It's simple as that.
The only thing that you can change is yourself, and how you perceive things as it happens. I never believed in the external locus of control, where things happen outside your control. I've always had a specific idea in my mind growing up. A certain frame of mind, a certain outlook on life. I've stuck with that same idealistic belief for so long, clinging onto it as it gave me hope about what is to come in the near future. I guess you can call me an idealist. Questioning this idealism is like losing part of something I believed in.
I've always been fascinated with how those affected by horrific tragedies, like losing their family, financial stability or even lose part of themselves, have the courage to change themselves for the better and look towards the future with such positive attitude. How does someone go through such positive and life changing changes after those things that made them happy or define who they are, is suddenly taken away from them?
How can they not hate the world, after moments where it feels like the world is against them?
I guess things can change, people can change; but you can't change your destiny.


Michelle L.