Last October, I watched a top Philippine magazine's beauty editor's Instagram Stories. She was showing this new Filipino brand called Always Sunday which have interesting cruelty-free and vegan skincare products with minimalist yet chic packaging. And I immediately purchased three products from them. I'll talk about the other two later, today, I'll start with this Always Sunday Minty Matcha Clarifying Face Mist review. Because this was the one I was very excited to try since I'm obsessed with matcha.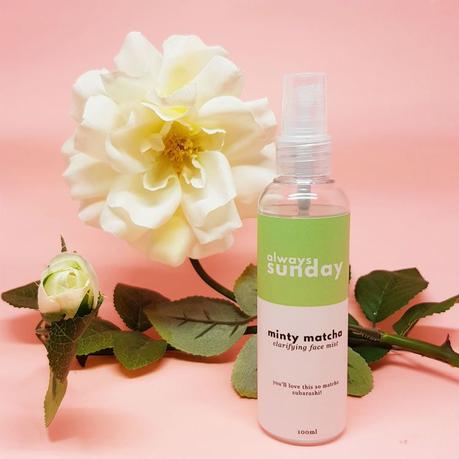 WHAT IS IT?
Always Sunday Minty Matcha Clarifying Face Mist is a toner and moisturizer in one. It's also a must-have daily essential, especially in humid weather. It cools you down while giving your skin a sultry dew. If you want to feel fresh and rejuvenated, just spray this Minty Matcha on all day, every day. It has tea tree oil which has anti-inflammatory properties that reduce the redness and helps fight acne.
Ways to use this Face Mist:
1. It doubles as a toner (thanks to the witch hazel that's in all our Face Mists)
2. Underneath your moisturizer.
3. To set your makeup and remove the powdery finish.
4. To freshen up your face (with or without makeup) any time of the day. Unlike other facial mists - that leave your face wet and streaky - our special formula rehydrates without ruining your makeup.
INGREDIENTS: water, witch hazel, glycerin, tea tree oil, peppermint essential oil.
PERFORMANCE
APPLICATION: Hold it about five or six inches away from your face and spritz then leave to penetrate the skin for 2-3 minutes. Gently pat off excess spray.
SCENT: It smells more like a mint tea. I couldn't really smell the matcha scent in this face mist.
PACKAGING: It is packaged in a plastic bottle spray. Nothing fancy about it, but I like the minimalist label.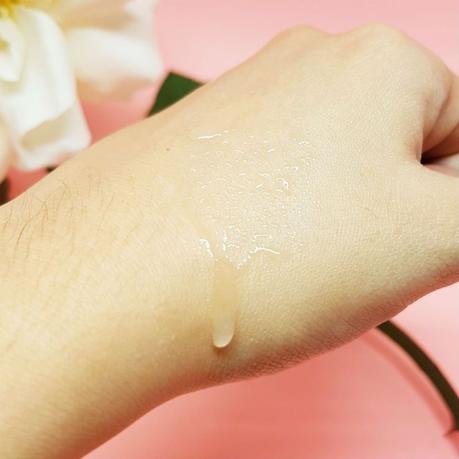 RESULTS: I love that this face mist's formula is watery, lightweight, non-sticky, and easily absorbs into my skin. It does not sting as well nor irritate my skin after a month of using it. It is true that this face mist calms the skin and good for those with acne-prone skin. And I especially love spraying this into my skin in the afternoon, it just feels so refreshing especially that it's warm and humid in my country. I actually keep this in my laptop bag, which is the bag that I always carry because I couldn't be anywhere without this Minty Matcha Clarifying Face Mist to freshen me up.
VERDICT
PROS: Lightweight, calms skin, non-sticky, hydrating and refreshing. It's a good face mist as well to make remove powdery finish of your makeup. Lastly, it's travel-friendly.
CONS: I honestly don't see any cons on this product.
WHERE TO BUY?
You can buy Minty Match Clarifying Face Mist in Always Sunday online shop for Php299. And they also sell Coco Vanilla Hydrating Mist and Limoncello Revitalizing Face Mist which both cost Php299 each.
What do you think of this Always Sunday Minty Matcha Clarifying Face Mist review? Would you try it or the other face mists in their line? Share your thoughts below!