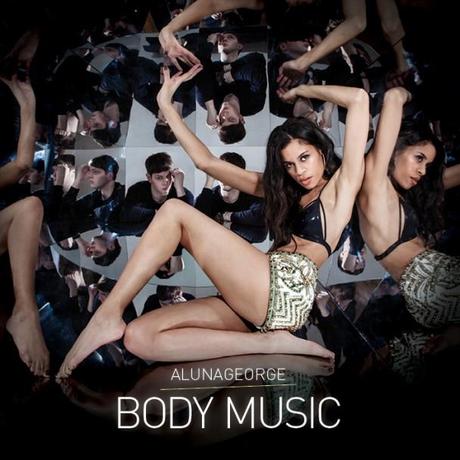 Considering how well they compliment each other creatively, it's really no surprise that, when looking for a moniker for their musical output, Aluna Francis and George Reid fused their names together. Francis' sugary sweet vocal presence and Reid's colorful, clean cut and spectral production make for an enlightened and illuminating mix. The pair's debut, Body Music, is certified proof of that.
Contorted samples, combined with slick elements of R&B and future garage synth, make up the musical modus operandi of AlunaGeorge. Though relatively simple, a little lightweight and more an audible palette cleanser than a three-course meal, Body Music is a refreshing wave of pop music. The execution and delivery are far from complex, but Body Music is host to a number of sly, subtle mechanics, the most effective being the melodies (both vocal and instrumental) that are woven into the album's fabric.
Acting like a petri dish of pop, AlunaGeorge cultivate and unleash little wriggly ear worms in the form of specific patterns and hooks that are sure to swim around your head for some time after. This is the source of their debut LP's strength. Body Music is cut pretty straight for the most part, but underpinning its simplicity is an infectious nature that proves this pair not only have bonafide chemistry, but also have a knack for crafting icy cool nebulas of sound.
Although the record would have benefitted from trimming some of the tracks at its tail end (that somewhat messy Montell Jordan cover included), as a whole, despite its lightweight presence and demeanor, Body Music is tight and concise whilst simultaneously cool and spacious. As a first strike, it may not bowl you over, but it's certainly bound to make an impression, leaving room to grow in the process.