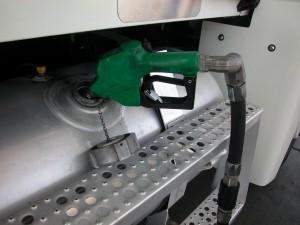 With new OEM engines, the discovery of vast shale gas deposits and increased environmental pressures, the transportation industry is moving toward mainstream adoption of alternative fuels. For commercial fleets using everything from small vans to heavy-duty trucks, today's alternatives – natural gas, propane and hybrid vehicles – are fueling success.
Why is the shift happening now?
This is no overnight success story – fleet owners and managers have been testing and experimenting with alternative fuel vehicles for years. The shift is happening now because:
Demonstration projects have proven themselves successful.

Manufacturers are offering more choices, and the options will expand when Cummins introduces additional natural gas engines this year.
Shale gas discoveries change the economics for fleet owners.
Environmental and political concerns favor gaseous fuels and hybrids.
Is it time for your company to make the move?
While every company must make its own decision based on unique factors, there are basic steps in an alternative fuels planning process, beginning with scoping the project and running the economics. When considering the move, factor in environmental, regulatory, tax and social factors. There may also be grants available.
How do you know what alternative fuel to choose?
Again, it goes back to your unique situation – fleet owners should choose the alternative fuel that best suits their specific needs. In some cases, the best approach may involve more than one alternative fuel. For example, for long-haul deliveries where weight and range sensitivities are critical, liquefied natural gas (LNG) may be the best option. On the other hand, for inter-city or regional deliveries, compressed natural gas (CNG) might be the best fit.
Is it time for your company to make the move? And how do you know what alternative fuel to choose? Discover your options for a more sustainable fleet in this free, on-demand webinar by FleetOwner.
The Green Power webinar provides advice and opinions from three of the industry's leading alternative fuels experts: Erik Neandross, CEO of Gladstein, Neandross & Associates: Roy Willis, president and CEO of the Propane Education & Research Council (PERC); and Scott Perry, vice president of supply management for Ryder.
Click here to watch the Webinar!