Aloo Bonda is a classic tea/coffee time snack. Spicy potato balls dipped in besan batter and deep fried. A simple, easy and comforting snack loved by kids also. With basic ingredients at home, this recipe comes handy :)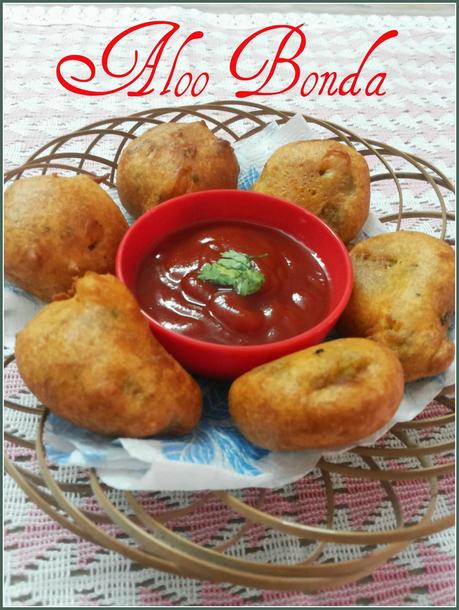 Serves : 4-5 persons
Preparation time : 10-15 minutes
Cooking time : 10 minutes
Ingredients :
For Aloo Masala :
Potatoes (Boiled and mashed) : 3-4 Medium 
Cumin seeds : 1/2 tsp
Fennel seeds : 1/2 tsp
Asafoetida

: a pinch
Garam masala : 1 tsp
Red chili powder : 1/2 tsp
Green chili (finely chopped) : 1 medium
Ginger (grated) : 1/2 tsp
Turmeric powder : 1/4 tsp
Dry mango powder : 1 tsp
Salt : to taste
Oil : 1 tbsp
For the Batter : 
Gram Flour (besan) : 250 gm
Salt : 1/4 tsp or to taste
Baking soda : 1/4 tsp
Coriander leaves (finely chopped) : a bunch
Red chili powder : 1/4 tsp
Fennel seeds : 1/4 tsp
Water : as required 
Other :
Oil : for deep frying
Method :
For making the Aloo masala :
1. Heat oil in a kadhai.  
2. Add cumin seeds, fennel seeds, ginger, green chili, asafoetida and mashed potatoes. Mix them. 
3. Now add turmeric powder, red chili

powder

, garam masala, dry mango powder and salt. 
4. Cook them well for

about

5 minutes. We want this

aloo

masala

too

be dry and spicy. You can adjust the

spicyness

according to your taste.
For making the batter : 
1. In a deep bowl, take gram flour (besan)
2. Add salt, baking soda, red chili powder, fennel seeds and coriander leaves. 
3. Add water little by little. Mix all of the ingredients thoroughly.
4. We want a medium thick batter. It should not be runny. 
5. Mix the batter with your hands for about 2-3 minutes. It should be smooth. 
Making the Aloo Bondas :
1. Get the oil hot for deep frying the bondas. 
2. Pour oil in a kadhai and let it heat up on a medium-high flame.
3. Once the filling has been cooled down. Make lime-sized balls by rolling it between your hands and set them aside.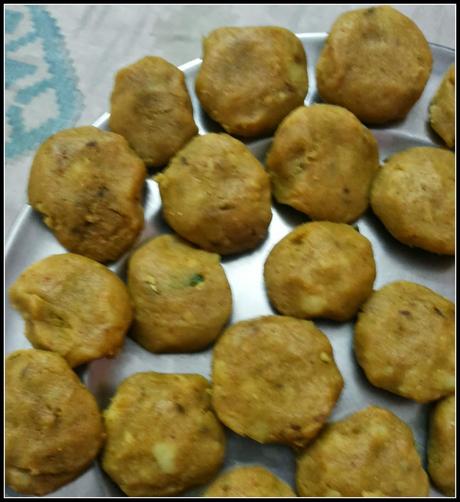 4. Now dip one ball at a time into the batter and put it into

kadhai

.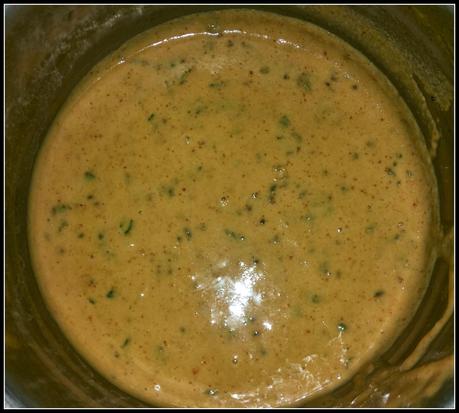 5. Deep fry all the

aloo

bondas till light golden brown color. 
6. Serve hot with tomato ketchup or Coriander Chutney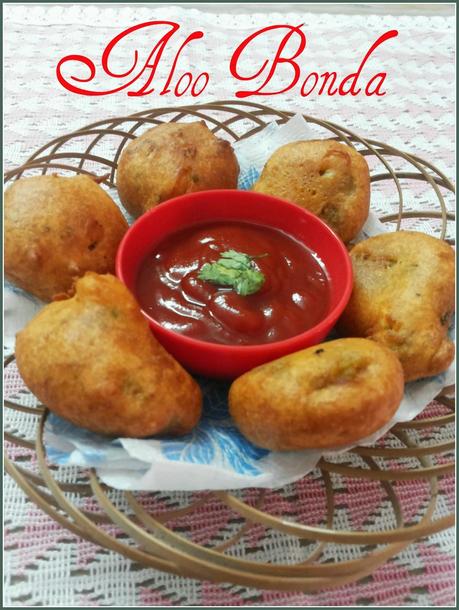 Handy Notes :
# For making a more rich aloo filling, you can add dry fruits into the aloo masala.
# You can peanuts too into the masala, it gives a very nice texture to it.
# You can add more veggies like peas to the

aloo

masala.