This is another addition to the lip balm collection. I hate to have it in tubs, but always end up buying the same.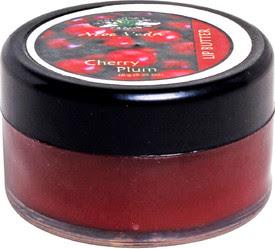 Product
Aloe Veda Cherry Plum Lip Butter With Sunscreen
Quantity:
10 gms / 0.35 FL OZ
Price:
INR 115. 
Shelf Life:
36 months from mfg. date
Ingredients:
Sunflower Oil, Soyabean Oil, Beeswax, Sweet Almond Oil, Shea Butter, Cocoa Butter, Vitamin E, Chocolate Flavour and Vanila Flavouring Agents, Octyl methoxycinnamate (Sunscreen SPF 15)
Other Variations
Mango, Strawberry, Kiwi, Sweet Orange and Chocolate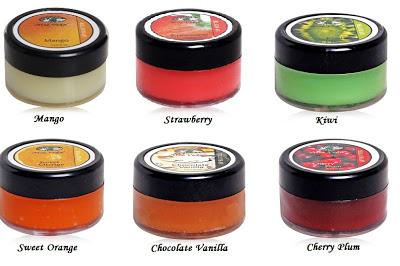 Claims
Enriched with cocoa butter, sunflower oil, soyabean oil and vitamin E it hydrates, preventing your lips from moisture loss. Sweet Almond Oil makes your lips look hydrated and ensures that your lips that are soft, supple and luscious. Protects your lips in the winter season by retaining moisture within the lips and prevents it from peeling and getting flaky. It serves to relieve chapped or dry lips, angular cheilitis or stomatitis, and cold sores. Suits people with dry lips throughout the year by keeping lips nourished and hydrated as well as soft and helps them retain their shine.
Review:
This lipbalm comes in a little bit cheap looking tub. It's really not that

 

buttery so you don't have to worry about it melting out or something. It stays intact in the tub even in hot summers, so that's a plus!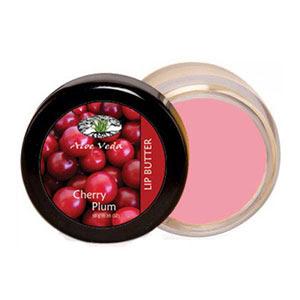 Its not tinted. So people with pigmented lips might not like it. Its semi colored as in a very light shade of reddish pink is what you see when you put it on the lips. Its not very noticeable. It feels a bit oily, like buttery types. 
It stands true to some of the claims. I really did not expect it to have sunscreen effect, but I don't think so it does have it. It moisturizes the lips. Cures chapped lips and make them look healthy. It lasts for 2-3 hours and is not sticky. The only problem is since it's a bit on the oilier side you can't apply it with lipsticks. Rest its ok with the price it comes.
Pros:
Buttery
Moisturizes well
Doesn't have any taste
Lasts long enough
Gives a slight shine when applied.
Cons:
Packaging not good
Priced a bit higher for the value
Ciao..!!!