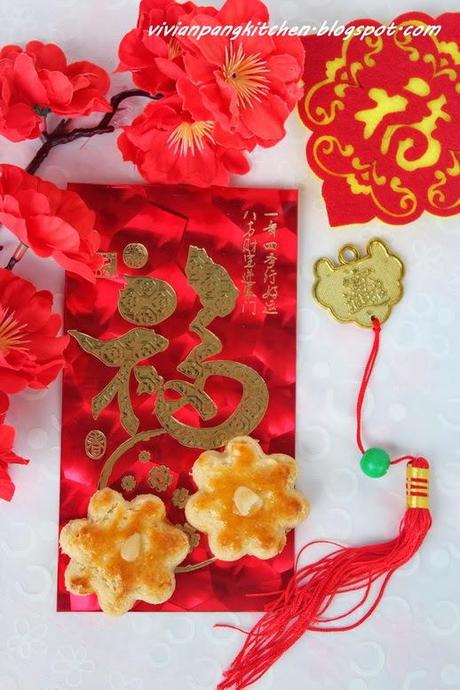 I love nutty flavor of almond. When I read these almond cookies at

[email protected]
揾到食
I knew I am going to bake it. This cookies dough is very simple to prepare, almost same as traditional peanut cookies. Mixing all ingredients till form wet dough and shape. You can shape the dough into round and decorate with a piece of almond flake, just like Cass did. Or roll out the dough and cut with cookies cutter. Make sure the dough has at least 1cm thickness. Thin cookies would not have the effect of soft and crumbly texture.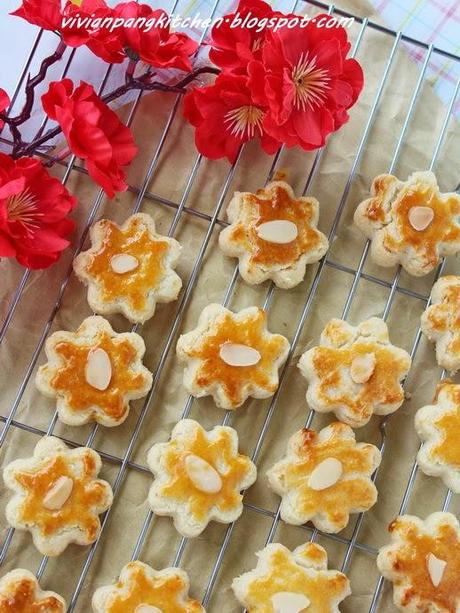 Adapted with minor modification from [email protected]
揾到食
Almond Cookies (
杏仁饼
)
Ingredients:
(A)
180g all-purpose flour
1½ teaspoons baking powder
½ teaspoon baking soda
(B)
95g sugar
¼ teaspoon salt
120g ground almond
(C)
120ml corn oil
(D)
1 yolk (for glazing)
Some almond flakes for deco
Method:
1. Sift flour, baking powder and baking soda into a mixing bowl.
2. Add in sugar, salt and ground almond. Mix to combine.
3. Add in corn oil and mix till form into dough.
4. Roll out the dough between cling wrap into 1cm thickness. Cut with cookie cutter and transfer into lined pan.
*with the help of cling wrap make it easy to transfer.
5. Brush the cookies with yolk and decorate with a piece of almond flake. Bake in preheated oven at 170C for about 15 to 20 minutes.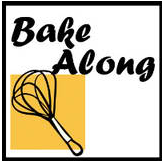 I am linking this post to Bake Along event, Chinese New 
cookies for the month Jan 2014 
organised by 
Frozen Wings
,
Bake for Happy Kids
 and  
Kitchen Flavours