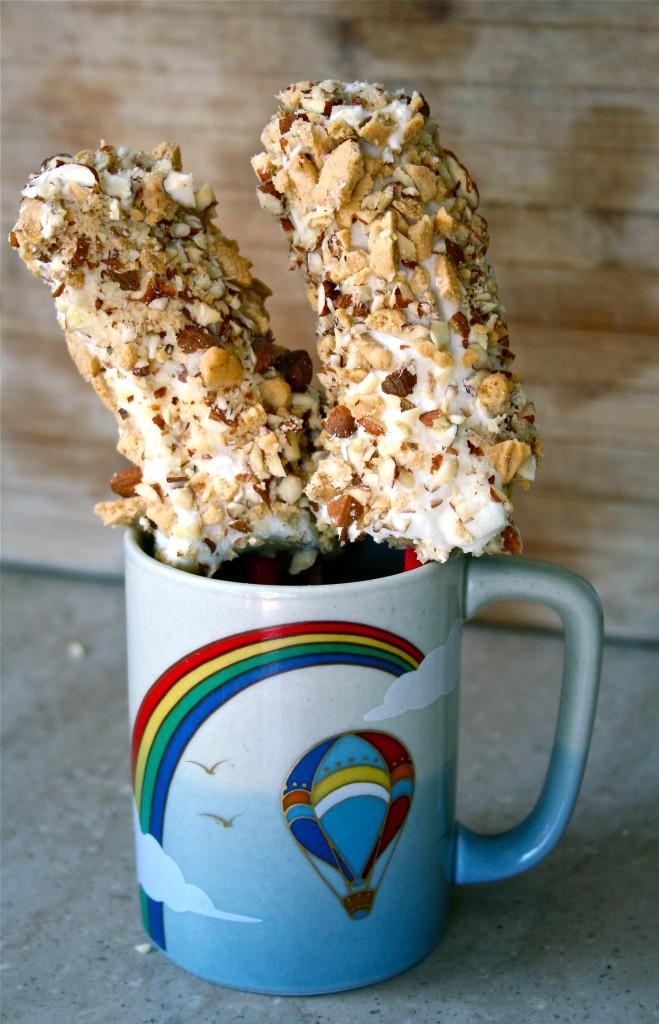 My kitchen table is currently covered with baby gear. An ergobaby box (yay!), breast milk storage bags, a few children's books, a sweater knitted by my second cousin…the list goes on and on. Cleary, Ryan and I have been blessed by generous friends and family. I'm happy to say there are very few things we need to complete the baby picture…namely the baby herself.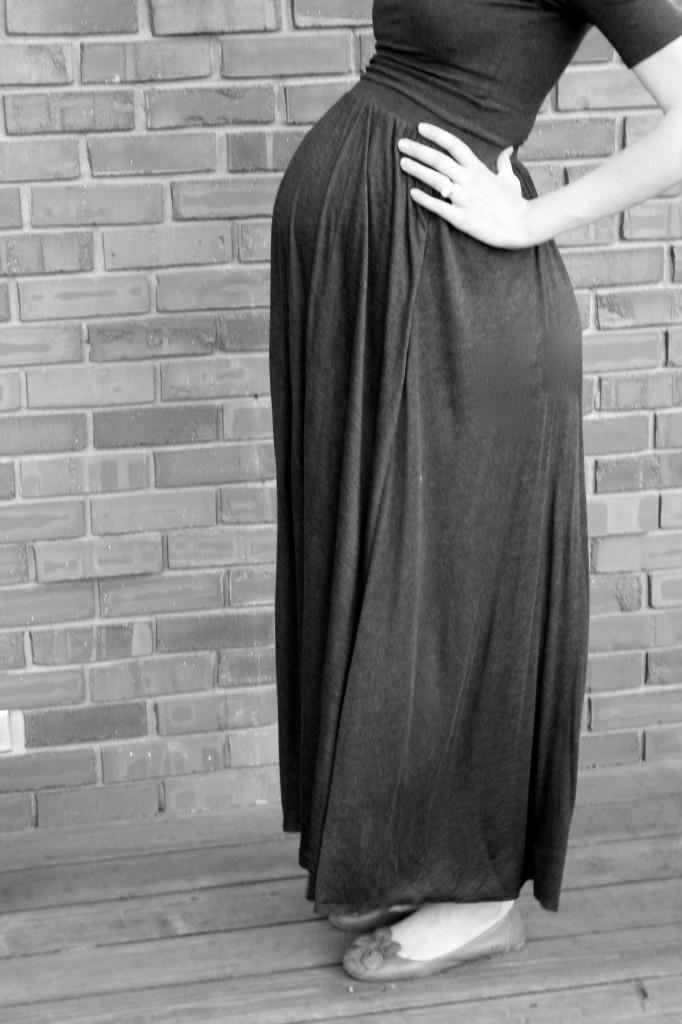 But in the flurry of these last few weeks, my time feels more stretched than ever. There are friends I want to see, restaurants I want to eat at, projects that still need work. If I allowed it, I could easily work from dawn till dusk! So I have to remind myself (constantly) that my most important job right now is rest.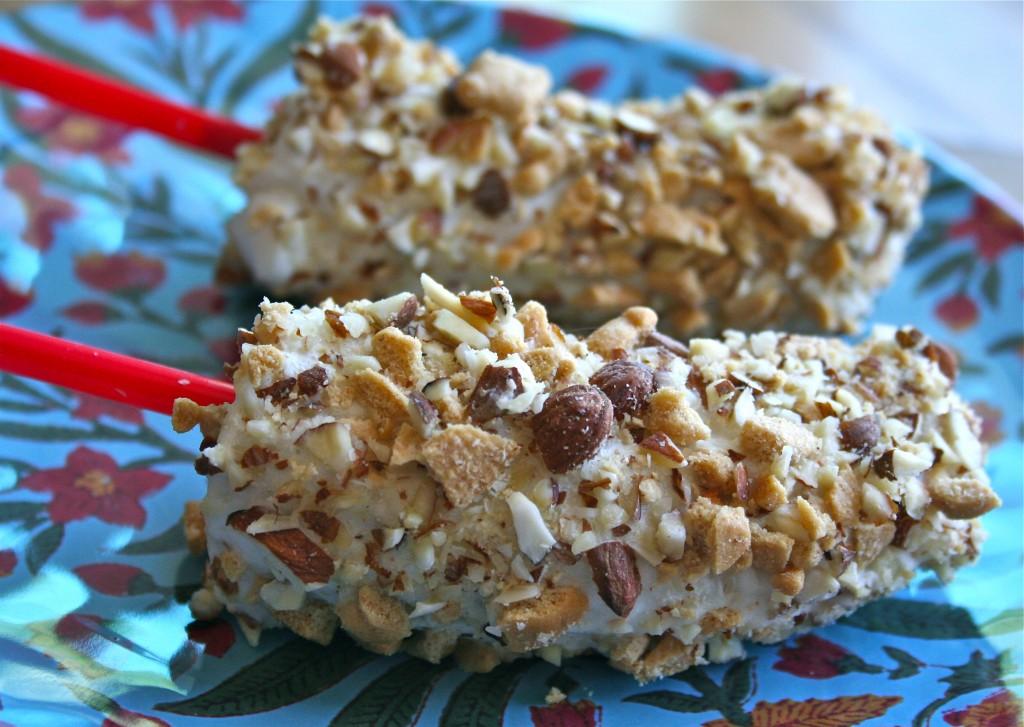 When I developed a craving for something cold and sweet on Tuesday afternoon, I dreamed up these almond banana pops. I don't own Popsicle molds, and I didn't want to satisfy my cravings with heaps of frozen sugar. My husband loves Arrested Development, so I guess the idea of a frozen banana wasn't buried too deep in my mind. I've also been devouring Greek yogurt lately. Not only do I need the probiotics and calcium, but pregnant mamas can always use more protein. So frozen bananas, Greek yogurt, and crushed almonds and animal crackers quickly became an easy and healthy frozen treat.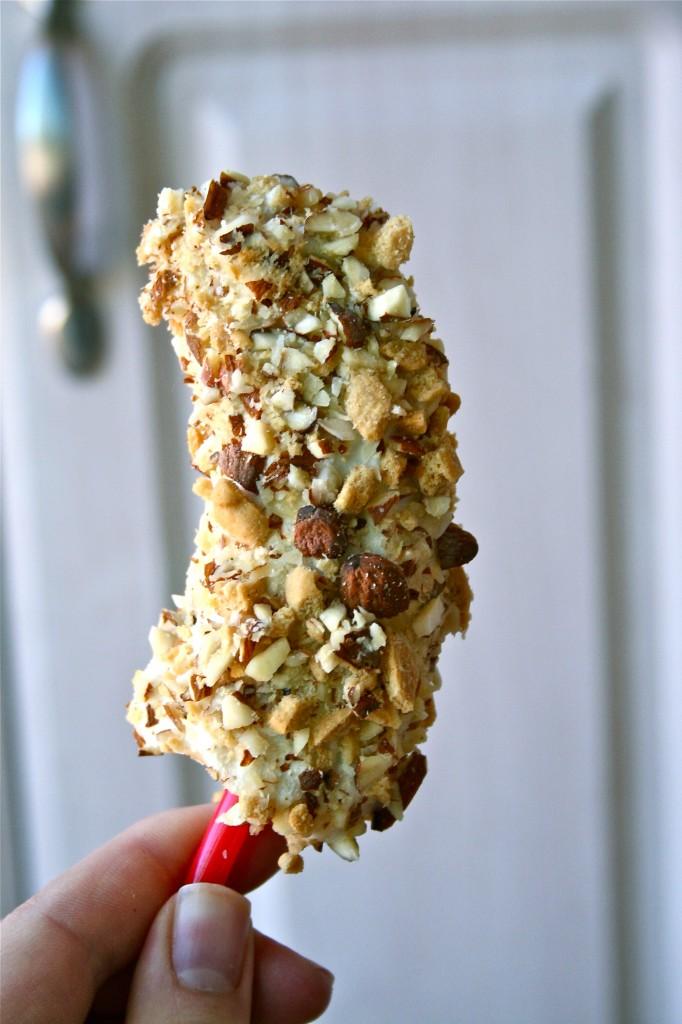 To make the greek yogurt taste more decadent, I added a teaspoon of McCormick Pure Almond Extract. It was exactly what my banana pops needed…an extra layer of flavor to match all the contrasting textures. It might also be fun to add food coloring to your Greek yogurt. I know my niece and nephew would love to eat a blue banana pop!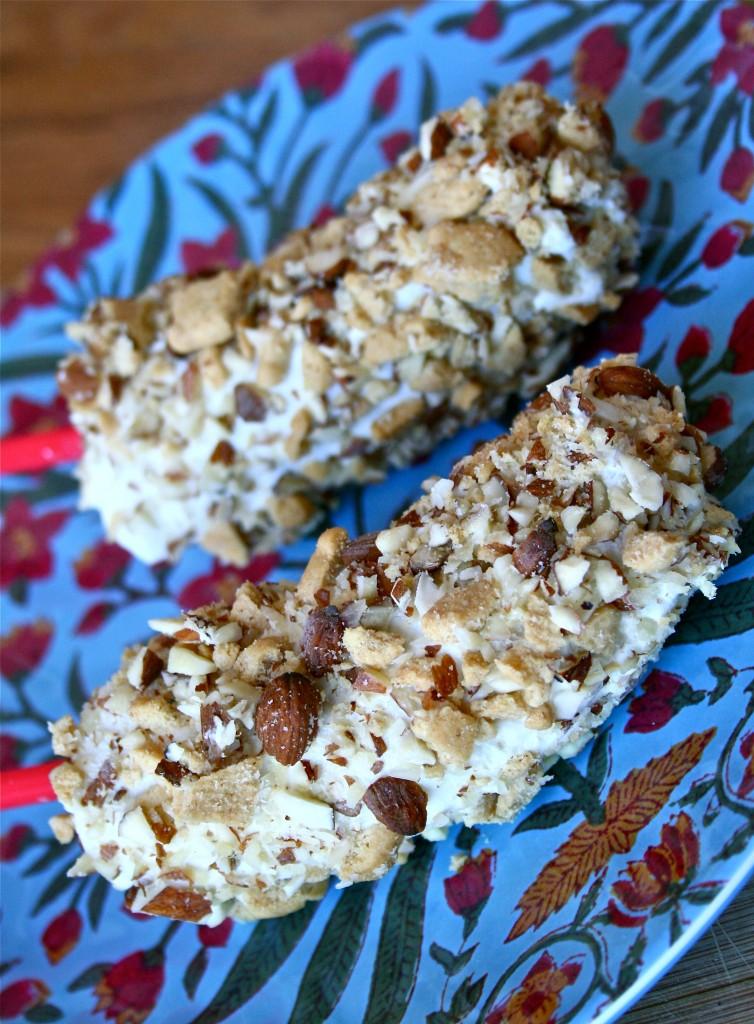 Almond Banana Pops
*Yields 4 banana pops
2 bananas, cut in half
2 cups honey Greek yogurt
1/2 teaspoon McCormick Pure Almond Extract
1/2 cup finely chopped almonds
1/2 cup finely crushed animal crackers
4 Wooden sticks (or 2 thick straws cut in half)
Insert wooden stick (or straw) into banana. Straws work in a pinch, but wooden sticks are more sturdy and will make your life much easier.
Place Greek yogurt in a wide and shallow bowl. Stir in McCormick Pure Almond Extract. Mix together chopped almonds and animal crackers in a separate wide bowl.
Roll bananas in Greek yogurt, using a knife or spoon to cover any holes. The thicker the better! Then, roll covered banana in chopped almonds and animal crackers. Set on a plate lined with parchment paper. Repeat with the remaining three bananas. Place plate in freezer and allow to chill for several hours before eating.
Monet
Anecdotes and Apple Cores