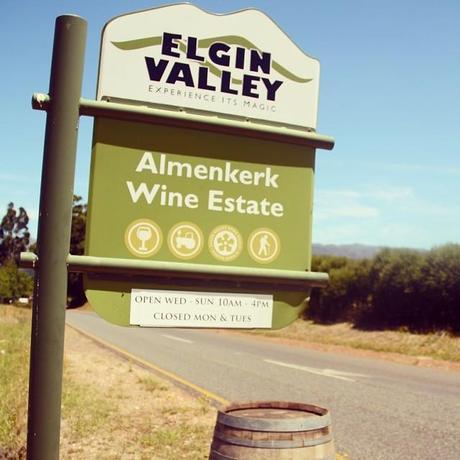 I grew up in a little town in the Western Cape, South Africa. Surrounded by apple orchids and Appletizer. When our neighbour, Paul Cluver, planted the first commercial vineyards in the area in 1986, everybody thought that he was a bit crazy, that grapes can never grow in this cold, wet valley.

This valley is called Elgin and as I arrived to very familiar mountains and hills last weekend, a different exciting Elgin awaits me. This valley that I grew up in produces wonderful Sauvignon Blanc, Pinot Noirs and Rieslings. I'm excited and proud of my beautiful valley. It is like a child that grew up and blossomed into this educated, elegant person. So proud!
After reading many good things about Almenkerk Wine Estate, it was definitely on my list of Elgin wineries to visit and it ended up the only one that day, as I got lost in the views, the wine and the hospitality.

Almenkerk Wine Estate is nestled high up into the mountain slope and provides spectacular views over the Elgin valley. Surrounded by fynbos and trees, are 15 hectares of vine and additional orchards with apples and pears. The Estate Wines are grown, made and bottled on Almenkerk Wine Estate.

This is a true family estate! The story of Almenkerk starts in 2002 when the Belgium/Dutch family moved to South Africa. They found a beautiful apple farm and turned it into a architectural beauty! Joris van Almenkerk is the Winemaker and Natalie van Almenkerk does Sales and Marketing and their aim is to build a family estate for the next generation.

"We refuse to compromise where the quality of the wine is concerned and are strongly committed to making elegant wines. We strive for sustainability on all levels: farming practices, recycling and especially ou workforce."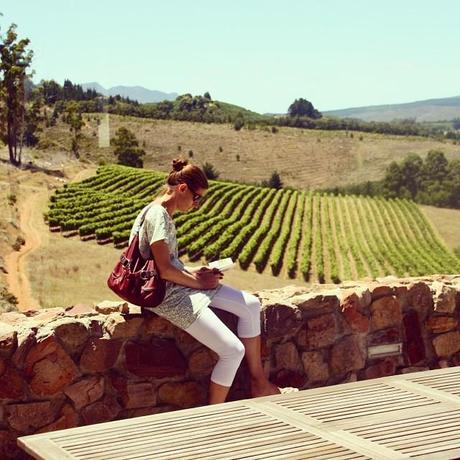 Arriving at Almenkerk, the tasting room was busy, but the view and the architecture kept us intrigued untill we could take a seat for a tasting. It was one of the best tastings I've had. Ruth, that gave us the tasting made us feel like she is welcoming us into her own home with a big smile.
She was busy, but made time for us, told us the stories and answered our questions. It's refreshing to see that she loved being there.
"We are bon-vivants and part of our mission statement is to have loads of fun while making wine!"
bon vi·vant
A person with refined taste,
especially one who enjoys superb food and drink.
[French : bon, good + vivant, present participle of vivre, to live.]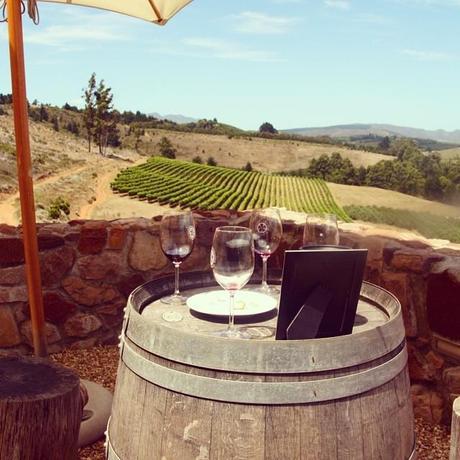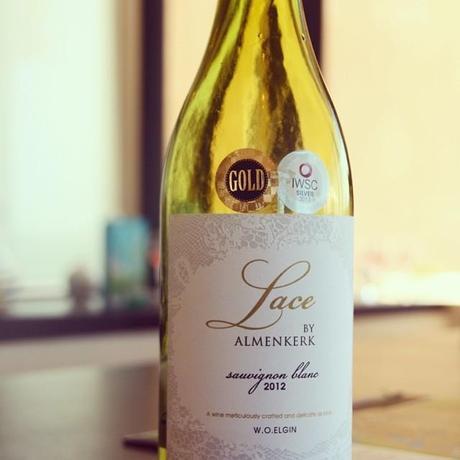 There are two ranges in the portfolio: The flagship Almenkerk Range and the delicious Lace Range. The Almenkerk Flagship Range is all single vineyard wines to express the climate and soil of the family estate in Elgin and the Lace range is estate wines to be enjoyed and showcase an abundance of fruit. The high,
cool Elgin Mountain plateau, with it's proximity to the sea and protection by the surrounding mountains is ideally suited for the production of premium varietal wines and Almenkerk take advantage of that.
  Of the production of 50 000 bottles a year, half goes to Belgium. Joris's mom has been running a well known restaurant in Oostduinkerke since 1976, called De Mikke. So to my international friends, you will find South African Almenkerk's amazing wines there.   De Mikke
Leopold II laan 82
8670 Oostduinkerke
Belgium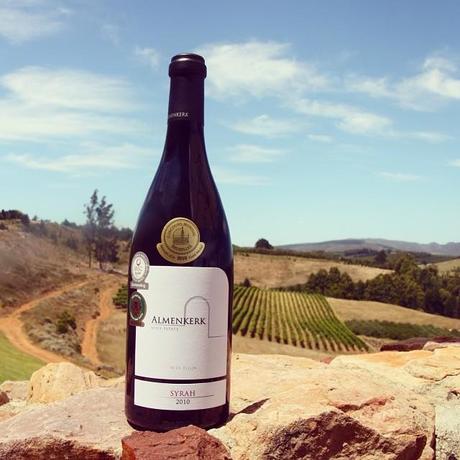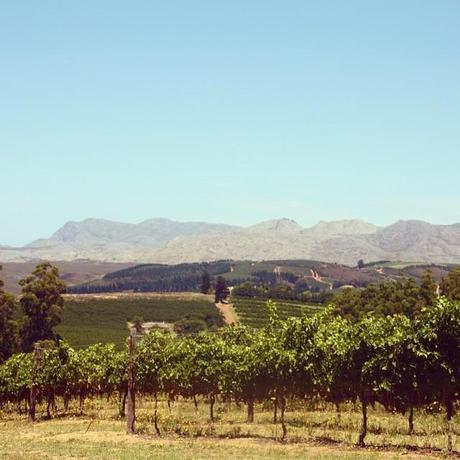 The estate was originally an apple farm and although it not their core business, it is nice to see that they have kept some of the original orchards and even planted additional varieties of apples lately.
I enjoyed each and every wine of theirs and can see why Almenkerk is known for its delicious wines and warm family hospitality. Take with that the views and the acclaimed architecture of the winery and tasting facilities, they have a big recipe for success.
As part of the 2014 Elgin Cool Wine & Country Festival , Almenkerk offers a Library Lunch on Saturday, 3 May. Lunch is served with all their old vintages! This is a great event to feel part of a family run wine estate. Only 40 seats! I can imagine that the van Almenkerk family will spoil you with great food, wine and hospitality….and a game of boules afterwards!
Almenkerk Wine Estate
Tel: +27 (0) 21 848 9844
Fax: +27 (0) 86 523 08 77
Email: [email protected]
Opening times:
Tasting and Sales: Wednesday until Sunday from 10am – 4pm
www.almenkerk.co.za
Here's how to find them:
Elgin Valley is only an hour from Cape Town on the N2. Almenkerk is located on the Viljoenshoop Road just south of the N2. The turnoff is right next to the Peregrine Farm stall. Follow the road for about 6.0 km and you will find Almenkerk on your left.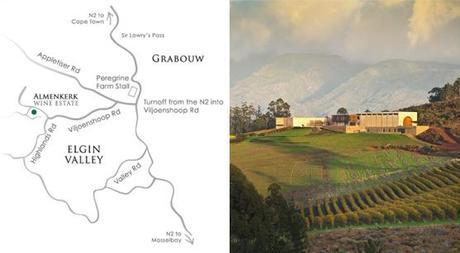 Posted with Blogsy