ALLSAINTS & their Porcelain Vintage Tea Dress
Are you familiar with
the
edgy, directional clothing line
of
Allsaints
. Their known for the unique collection of printed tees, jersey, denim, and casual wear for men and women's clothing.
But what I love most is the
attention
that is paid to detail and tailoring of their
clothing line
. An
FINE
example of this is the
porcelain vintage tea dress
shown below in our
fashion collage
.
When you just glance at it
...you won't notice the delicate hand painted vintage florals on an earthy base, and the detail in the hem and raw edge finishing. This gorgeous
porcelain vintage tea dress
also has been embellished with sequins to seduce a slight shimmer within the floral print.
Astounding
...
I thought by adding a
Rebecca Minkoff
swing double chain handbag
and a pair of
Jimmy Choo
patent
leather cork wedge sandals
from
MyTheresa
would just totally be stunning fashion statement.
~--------------------------------------------------~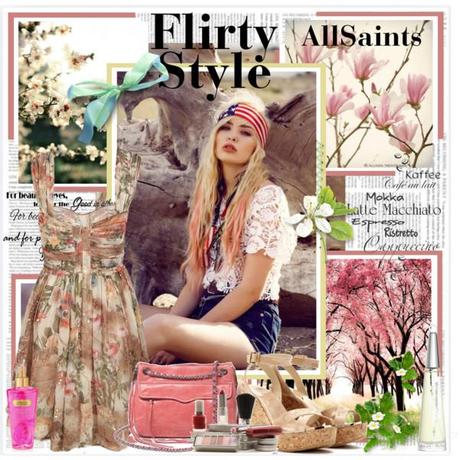 AllSaints: Flirty with Style by
fashiontake-out
featuring a blue eye makeup