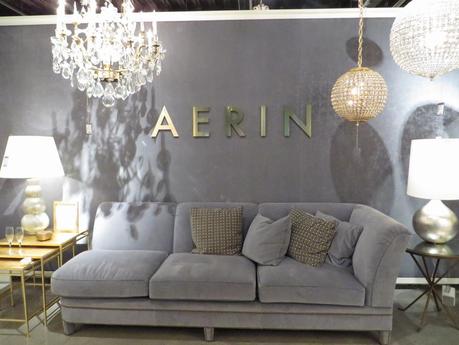 One of the main reason's for going to market is to see the new introductions for the coming season of your favorite designers or the companies you do business with.  Much like fashion, we crave newness, trends or needs change, as do our buying habits.
Aerin Lauder is VERY busy building her lifestyle brand.  She and her talented team continue to churn out really beautiful objects.  Her lighting for Visual Comfort was simply the chicest I have seen in a long time.  I loved every piece. The materials, the design, the sculptural nature: she has all the bases covered.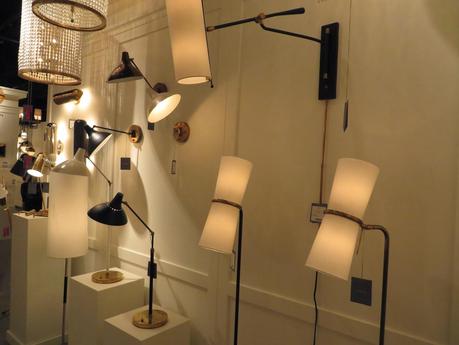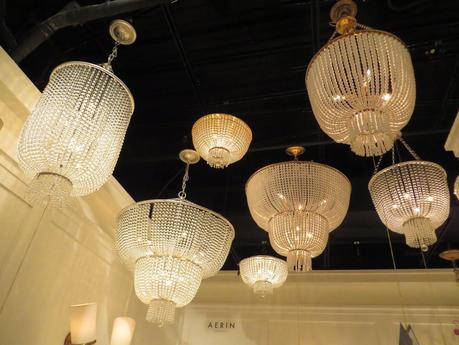 EJ Victor debuted AERIN's new introductions to her furniture line that will sit beautifully side by side with her existing collection.   Each piece strong enough to stand sublimely on its own.  
The only problem with new introductions is they won't be on the showroom floor for 6 months to a year.  It's like you can see but you can't touch ~ it's such a tease!
Alexa Hampton for Hickory Chair ~ don't confuse her girl next store, I want to be your best friend persona for someone who is anything less than serious about classic, traditional design that is sophisticated, functional and timeless.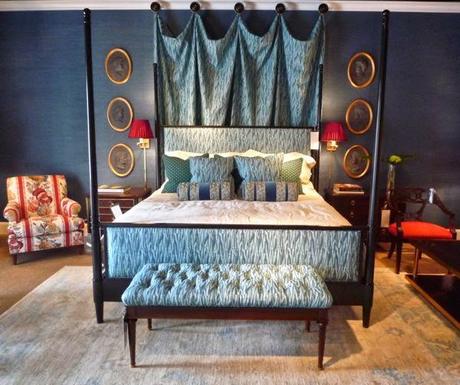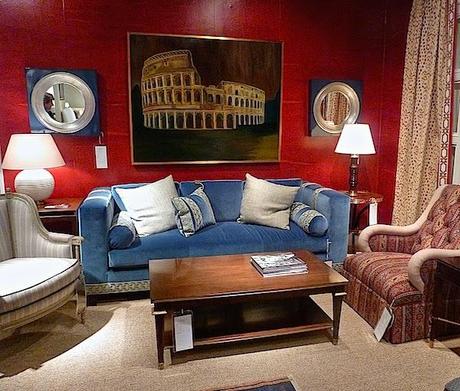 Mary McDonald for Chaddock ~ continues to make magic.  Her gift for mixing Neo- Greco Roman and classicism, layered with French Regency is a recipe for success.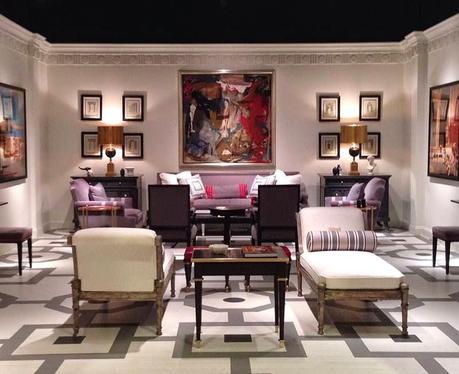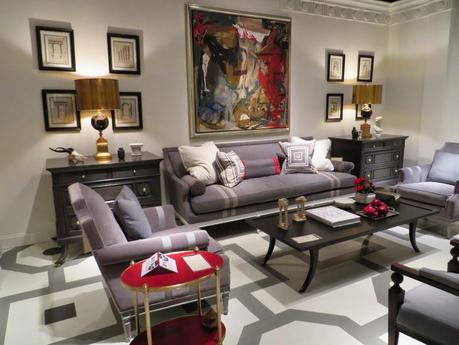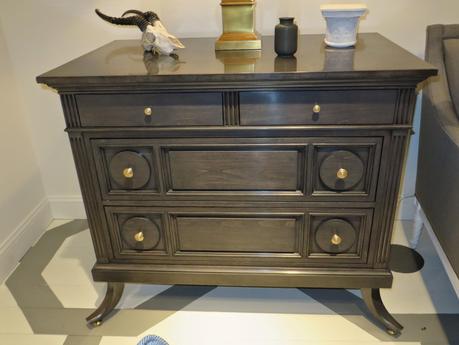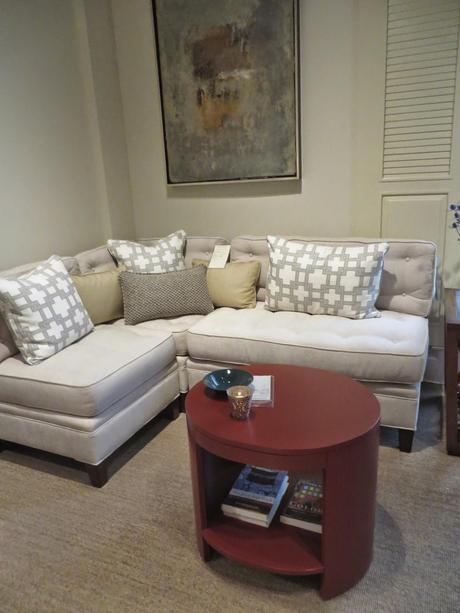 David Easton's collection also for Chaddock was refined, elegant and a little quirky (in a good way) just like the man himself.  I sat next to him at lunch.  He's a pip!  His interiors are inspired by global travel and change.  He believes a space should make you feel a sense of comfort.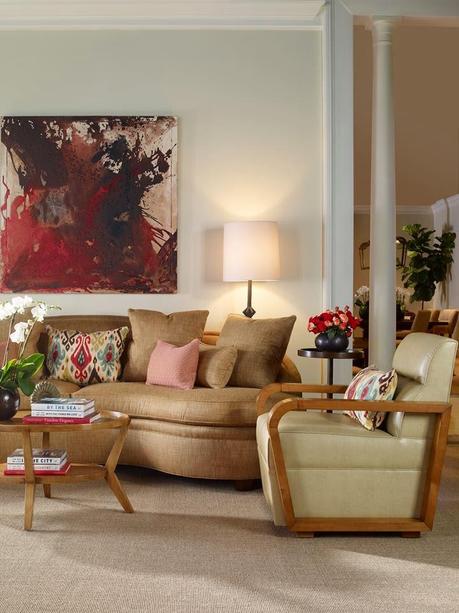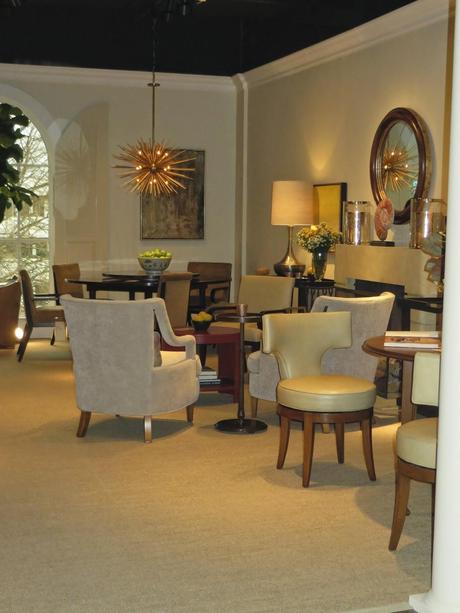 Charlotte Moss for Century ~   The scope of her new collection was the most comprehensive that I saw at market.  Her Southern upbringing, attention to detail, travel and being continually inspired by the great lady decorators always informs Charlotte.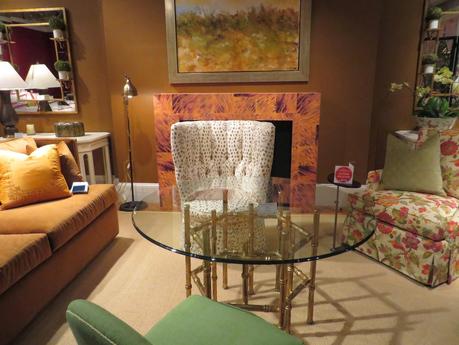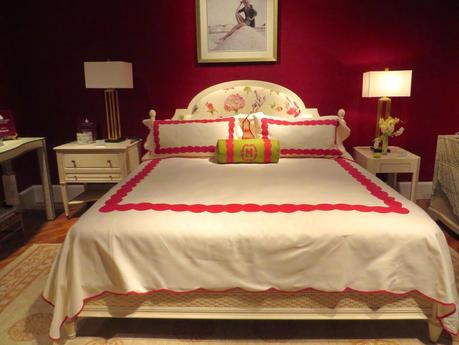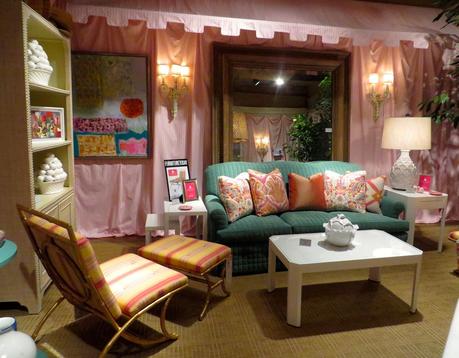 Celerie Kimble for Henredon ~ 20th century styling; curvaceous and scaled down seem to create a WOW factor.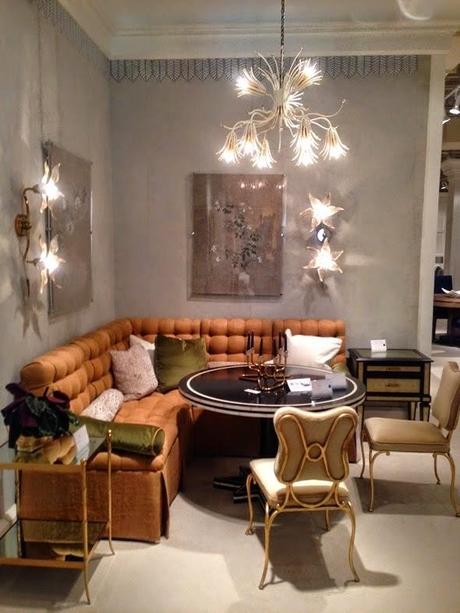 Two of my favorite pieces that stopped me in my tracks from Emporium Home ~shagreen, leather + hip design = LOVE IT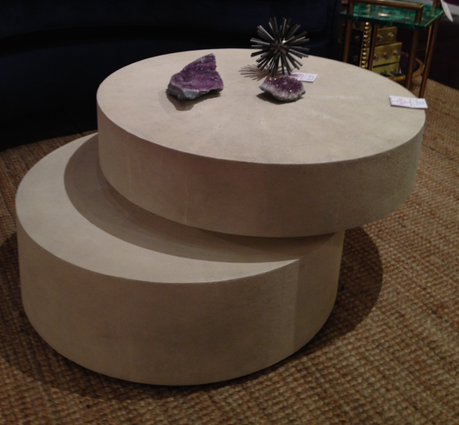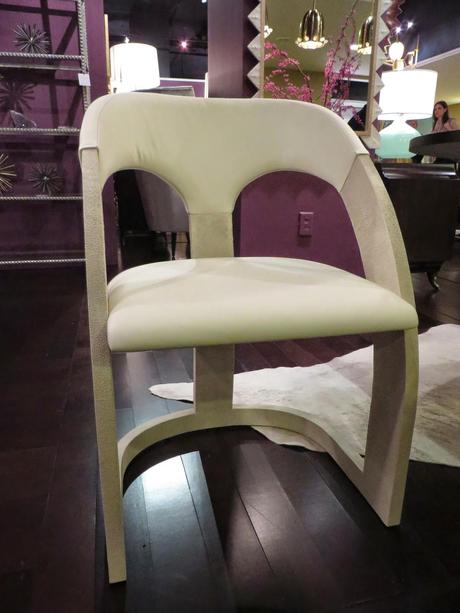 I kept muttering under my breath,"why did it take me so long?" I was reminded of a valuable lesson; designers work hard and play harder. It took me days to recover. I can't wait to go back : )