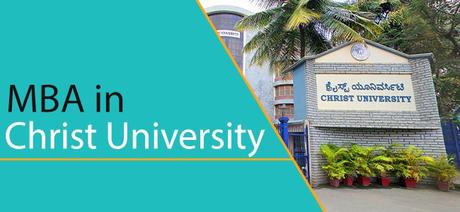 Image Source:
CampusHunt
Initially founded as Christ College in the year 1969 in Bangalore by St Kuriakose Elias Chavara as an autonomous college. Christ College was declared as "Deemed to be University" by UGC in 2008 thus transforming the name from Christ College to Christ University. Christ University got A-Grade accreditation from NAAC in 2016.
About Christ University Campus:
Christ University has got 3 campuses in Bangalore and 2 campuses in Pune and Delhi. The main campus though is located in Hosur Road, Bangalore. The campus covers an area of 25 Acres. The best part about Christ University's campus in its philosophy of No-Wastage. The campus even has its own recycling technology to recycle the waste as well as used papers.
Though Christ offers various courses in UG, PG as well as Ph.D. The most popular one is the MBA course. There is an elaborate selection process that you have to go through if you are thinking about taking an MBA course from Christ University.
The eligibility for MBA in Christ University is as follows:
You should have completed your Bachelor's degree with a minimum aggregate of 50%.
If you are someone who will be writing the final exams of your UG course, you are still eligible to apply.
You should have passed any of the below exams with a minimum score that is set by Christ University itself.
MAT — A Score of 600 or above will make you eligible to apply.
GRE — A Score of 300 or above will make you eligible to apply.
GMAT — A Scope of 450 or above will make you eligible to apply.
CAT / XAT / CMAT / ATMA — If you have 70% or above in any of these exams, you are eligible to apply for MBA in Christ University.
The admission process to get into Christ is as follows:
Technically there are two parts to the whole admission process, one is where you apply for the course and the second one is where Christ checks whether you are fit to study MBA in Christ University using its selection process. We will talk about both one by one.
Application Process:
There are two ways to apply for an MBA at Christ University — Online and Offline.
1. If you are going the online way, you just need to visit Christ University's official website, fill up the application form, pay the initial fee which is approximately Rs. 5000 (I suggest you check the amount with the university since it might change based on various things). Upload the documents required and Voila! You have successfully applied for the MBA course at Christ University.
2. If you are not tech-savvy or like the older ways of doing things then you can go with the offline process. All you need to do is Visit Christ University's admission office, get an application, fill it up. Then draw a DD of the amount payable (Again ask about the amounts at Christ University's Admissions office) and Mail (Not E-Mail, but our old school Post mail) the DD with the application form and required documents to Christ University.
Once you have applied, Christ University will let you know about the dates of the Selection process. I forgot to mention in the application process; You are supposed to choose a venue to go through the selection process in the application form itself. On the dates announced by Christ University, visit the venue to attend the selection process. The process consists of a round of Group Discussion, Personal Interview. Please note that the marks of CAT / XAT / GRE / GMAT won't be counted in the selection process. They are just to make you eligible to apply for the course.
This is the whole Admission process in a nutshell. If you need more details about Christ University and MBA in Christy University, you can check out the article by CampusHunt or Give us a call at +91 7204 289 473 and we will help you out with a smooth Admission process. Let me know in the comments in case you need any more details, I will be happy to help. All the best with your admissions and your future. Sayonara..!
Article Source: Medium - FollowTayeeb