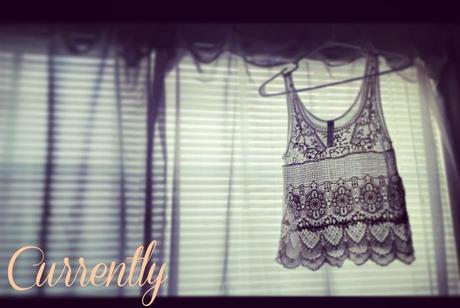 Eating: I can't get enough of avocados & strawberries. Avocados are a great source of good fat and strawberries are loaded with antioxidants. Delicious. Plus it's strawberry season and I live really close to the strawberry capitol...Plant City!

Drinking: Wine. Obviously. More specifically, Be Flirty. A pink moscato that makes my heart very happy right now. I've also been drinking 72 ounces of water a day. It sounds like a lot, but it's really not that hard to do. Especially if you have a cute cup to drink it out of ;) Yay for monogrammed Tervis tumblers.

Reading: I've been reading The Night Circus for awhile now. It's a great book, but I just haven't had much down time to read. When I do have "down time" I use it to study. C'mon March 28th. A few others that are up on my "to read" list are: Save Haven, The Happiness Project, Casual Vacancy, The Fame Game and The Silver Linings Playbook.

Feeling: Happy. I know that answer seems kind of generic, but this is the first time in quite a few months that I finally feel happy. It's a feeling I've missed, and it's great to wake up excited and ready to see what each day brings.

Loving: The weather has been gorgeous lately and I've been taking full advantage of it. Studying outside, playing with Buck outside, watching Adam's softball games. Oh, and I've also been loving that I finally figured out the best way to curl my hair...about time.

Watching: Once Upon A Time! Can't get enough of it, y'all. And Adam & I watch New Girl together every week, too :) Movie wise, I really want to go see The Perks of Being a Wallflower. Adam & I watched The Hunger Games again last night... I forgot how much I love that freaking series. Katniss is such a badass. I liked watching it this time around better than I did the first time. I think it's because I knew which parts to expect to deviate from the book.

Listening: Luke Bryan, duh. Forever & always. Also Florida Georgia Line, Jason Aldean and The Fray have been making my ears happy lately.

Learning: It's okay to say screw the to-do list sometimes. YEP.

Excited for: Lauren Oliver's new book to come out...March 5th, Divergent fans get stoked! The Strawberry Festival is right around the corner. I did a post about it last year, but this year's will be even better because 1. I'm a better blogger and 2. I have a better camera. Yay.    
What are y'all up to?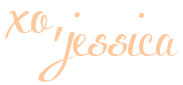 lovelylittlethingsblog.com