EVER FANTASIZED ABUT A PAGER THROUGH WHICH YOU CAN CONTACT THE MI6,OR THE LATEST BONDS SONY ERICSSON PHONE THAT CAN HACK SECURITY SYSTEM?WELL FOR THOSE HERE IS THE LIST OF MY ALL TIME FAVORITE  JAMES BOND GADGETS...
1:Tape Recorder Camera: 
                          It is a tape recorder disguised as a camera.It contains a highly sensitive microphone that records secret conversations and send it back to the MI6.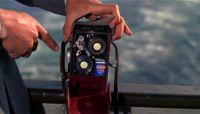 Tape recorder camera
2:Bug detector:
A standard device that detects any phone tap device present.At kristal palec hotel Bond checked the room with this gadget.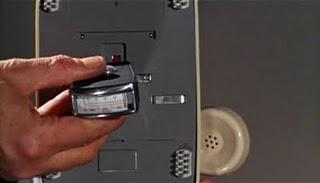 bug detector
3:Lektor decoding machine:
                It is cryptology machine for decoding encrypted messages.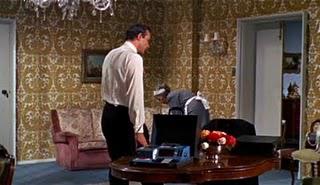 Lektor decoding machine on the desk
4:Industrial Laser 
Used by Goldfinger trying to kill Bond. Powerful enough to put a laser dot on the moon, but at very close range able to cut through steel. This laser was later used to cut open the vault of Fort Knox. This film showcases the very first of its kind, as this weapon takes on various forms throughout the James Bond series.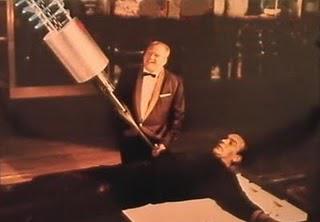 laser to cut Bond.
5:X-Ray Desk
Used by Osato to identify any concealed firearms that his prospective 'clients' may have.
6:Fingerprint Identification Device 
A projector-like device used by Tiffany Case in her Amsterdam apartment to identify her guests. One such example of how this device is used is when she takes the glass which Bond was using, then dusting the surface for a print and running it through the device and comparing it with a known fingerprint sample of her supposed guest.
7:Digital Binoculars:
Auto focus/zoom, digital camera, satellite uplink to send visual data.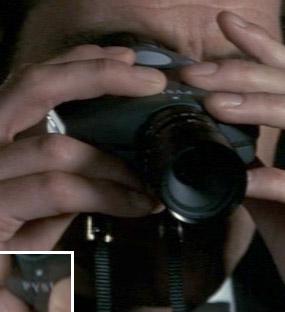 digital binocular
 8:
Single Digit Sonic Agitator 
A "standard issue" ring for the finger which is actually an "ultra high-frequency single digit sonic agitator unit" that can shatter bullet-proof glass (or any " 'unbreakable' glass", as commented by Q in the movie) or disable another person.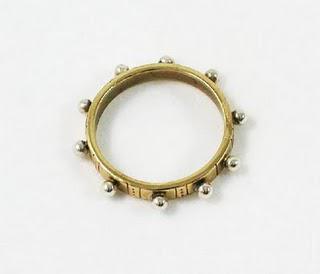 single digit sonic agitator
9:Sony Ericsson c902:
This cell phone has a built in identification imager, capable of compiling a composite facial image of a potential suspect even when the person being photographed is looking to the side. This phone can also receive information immediately regarding the suspect as it is also tied into the MI6 data mainframe.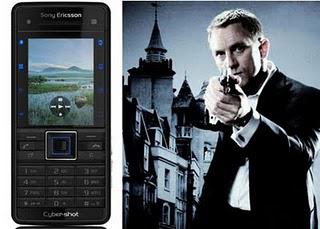 c905 but it was white
10. Tomorrow Never Dies Concept Sony Ericsson: 
This was a concept phone designed by Ericsson. The phone had a variety of features, including:
a stun gun, containing a 20,000 Volt shock to any unauthorized user, and is also handy at disabling a high tech door lock.
a fingerprint scanner/analyzer/transmitter that can also be used for opening high-tech fingerprint-identification locks
Antennae lock pick, which detaches from the phone and when inserted into a keyhole, hitting a key on the phone can then open the lock.
"Flip-open" remote control for operating his BMW 750iL (Directional steering pad, LCD monitor for the front and rear view, controls to fire rocket launcher and operate the car's other defense mechanisms)
Much of the phone's style, including its "flip-open" design, was incorporated into Ericsson's R380 "smartphone" a few years later. The R380 combined a fully functional mobile phone, PDA-like tools and WAP services.