That's right, I said all new. You may have seen my book around over the past few months and that is true enough….but I fell into the trap many new writers fall prey too: excitement! I wrote the book, read it over a couple times and threw it on Smashwords.
It is a great story but it was never properly edited…until now!! Editing is an important step apparently

My book was graciously edit by fellow horror writer Jackie G Williams. She has a great heart and a very creepy collection of short stories called A Feast of Horror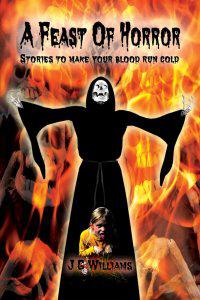 You should go buy her book!
If you have given my book a try before, I encourage you to click back over to Smashwords and try the fresh, clean copy! It is so much better! Click here Fall Leaves and the Black Dragon
If you haven't tried it yet…please do!! I would love to hear your what you think about it!