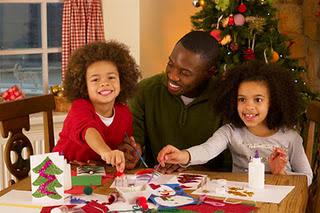 Presents are cool.  But dad's company?  Better.
For a while, I was starting to forget that Lessons Of A Dad is primarily a blog about parenting, as I've been a bit preoccupied with blogging about Typhoon Sendong's rampaging of Cagayan de Oro City (if you still haven't helped, pls do so).  So, I need to shake this off and go back to my usual blogging theme.
Mariah Carey's
All I Want For Christmas Is You
has been ringing in my ears for a while now.  Why?  I'll save that for a later post, but let's just say that I've been hearing the song a LOT lately, and it's not just in the shopping malls, being among the more popular Christmas songs being played there. 
While the song is obviously about a woman wanting nothing for Christmas but her beau to come back into her arms, I've reflected on some parts of the lyrics and
I could see the heart of my children as well…my children longing for me.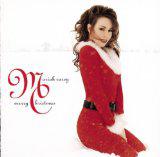 I don't want a lot for Christmas
There's just one thing I need
I don't care about the presents
Underneath the Christmas tree
I don't need to hang my stocking
There upon the fireplace
Santa Claus won't make me happy
With a toy on Christmas day
I just want you for my own
More than you could ever know
Make my wish come true
All I want for Christmas is you
I'm a teacher, and right now I'm on Christmas break along with my kids.  The two weeks prior were very hectic, with lots of all-nighters and hours of overtime at work. 
I barely had time for them. 
Every morning we'd wake up and then immediately scramble to get to school, and then I'd come home at night and grumpily shoo them off to sleep. 
Not a very good performance from this so-called dad blogger.
As soon as the first morning of Christmas break hit, my kids (especially my son)
made sure that they got my attention and demanded that we do stuff together. 
So now, less than a week into the break we've gone to the park and on several "dates" (where I give some fun and undivided quality time with only one child, no spouse or other children allowed). 
Hearing the song over and over again and the events that unfolded in the first days of vacation made me reflect that, as hard as we work to provide for our families especially during the holiday season, the bottom line is,
"all I want for Christmas is you…daddy." 
The presents under the tree are few and of the simple kind, but they don't care.  We have some candies from relatives, and we went out with some out of town guests, but what do the kids talk about when at home? 
They're asking when our next "date" is, and they ask if we can go here or go there together as a family.  I don't think I've even heard them ask if they can go to a friend's house.
All I want for Christmas is you…daddy, and I'm going to give them exactly that, me. 
I've been a bad dad lately because of busyness (and a dabble of laziness), but I'm not gonna let this break pass without making it up to them.  And on that note, I think they'd rather I spend money on together-time than spending money for nice gifts, so the presents under the tree would be simple ones.  Like Mariah Carey in her song, I'm pretty sure they wouldn't care.  Whatever toy they'd get would be forgotten after a week's time.  But time spent together would be remembered forever.  Heck, my first child still remembers our first "date" several years ago. 
So daddies, our kids are on their break…and, if your kids are like mine,
all they want for Christmas is you.