Earlier this week I introduced you to the topic of paper and terms you should familiarize yourself with. In this installment, I want to discuss the kinds of paper that can correspond to different kinds of events.
Linen
Metallic
Recycled
Cotton
Linen stock
is usually reserved for formal events. Linen works best with flat printing and also possibly,
thermography printing.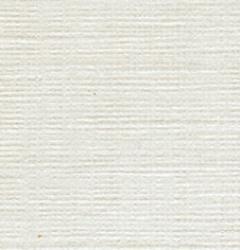 Linen stock is fresh and clean and made from the stalk of flax plants. The resulting stock features woven linen threads.
Metallic stock
can be used for formal or whimsical invitations. The shine works well with rhinestones as well as rhinestone buckles. Think glitz and glamour! Also note that metallic stocks can be 10 - 15% more than non-metallic, non-textured stocks.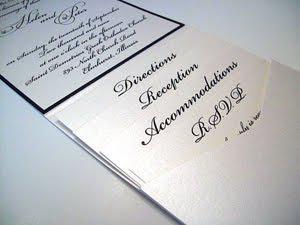 Metallic stocks are produced with what is called a "mica" coating and they reflect light and shine. Perfect for pocket invitations and can be dressed up or down.
Recycled papers can really make a statement. It is widely thought that recycled stocks have to be really "earthy" looking, but this is not true. You can find recycled stocks that look just like those that are not, but that would defeat the purpose of making a green statment! The difference in appearance relates to just how much post consumer waste is utilized, or the percentage of the materials that have been recycled. There can be as little as 5%, all the way up to completely tree free papers. Many possibilities here.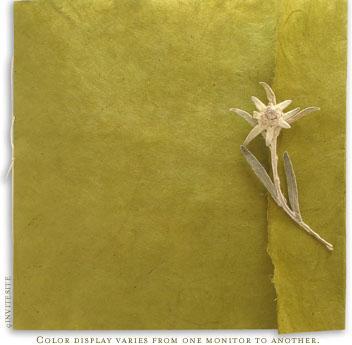 Recycled papers can be great if you are having a "green" or "eco-friendly" event.
Image taken from creatingabeautifulworld.org
Cotton stocks should be reserved for the most formal of events. I would also recommend that you execute an expensive form of printing on this stock as well. Engraving, letterpress, etc. This type of printing looks exquisite on cotton stocks! Be prepared to pay a higher price point for this kind of stock. Crane's Paper is the leader in all things 100% cotton!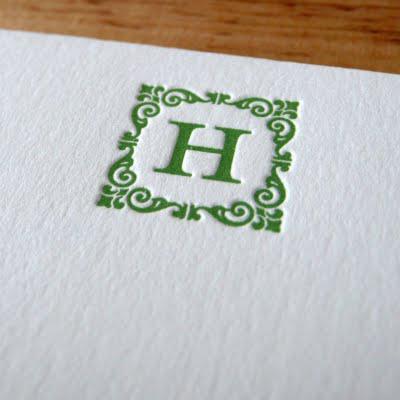 Cotton stocks are the most expensive and highest quality stock that you can purchase!
Enjoy the weekend and I'll be back next week to recommend paper companies! Only the best deals, I promise! --ct