Believe it or not we have a lot of positive structure showing up in the charts. First up here are the 10-minute time frequency index charts.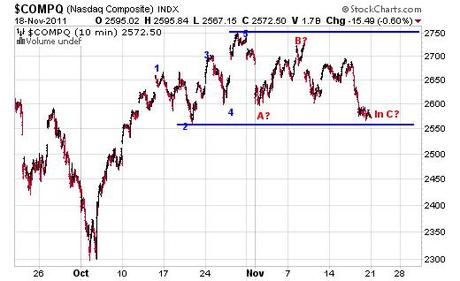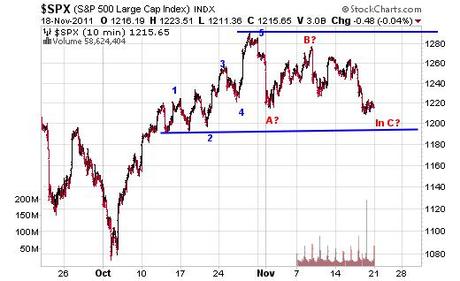 As you can see not only have we got the ABC's showing we even have more of a sideways range going on over the last six weeks.    Moving on to the 60-minute index charts.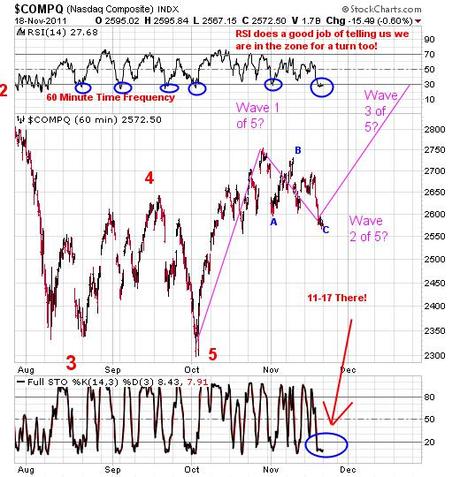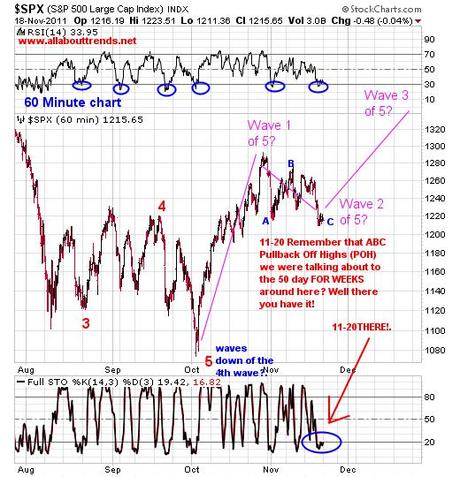 In this set of time frequency charts we see the RSI (At the top of the chart) indicator in the oversold zone. We've highlighted every low with a blue circle and as you can see it normally does a good job of marking a low zone on each index pretty consistently.  The same can be said for the Full Stohcastics as well. Moving on to the daily time frequency.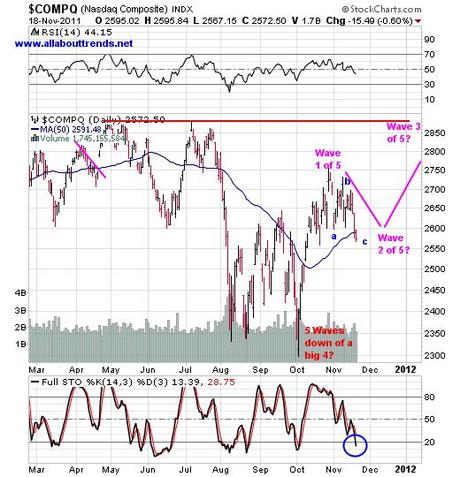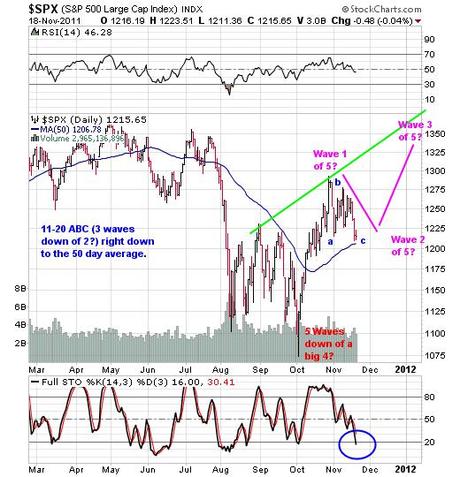 So we go into next week with a lot of positives. 1. The RSI on the ten minute charts are sporting oversold 2. The Full Stohcastics are in deep oversold not just in the 60-minute time frequency but also in the daily time frequency.  This confluence doesn't happen a lot. 3. The ABC three waves down of wave two. 4. All indexes are pulling back to the 50-day average zone (RUT and DOW are very tight and orderly)  This is the classic technical structure we look for around here. Friday was also the 3rd down day and we have a saying around here as a rule of thumb and that is: "On the third to fourth day watch for a reversal." We are in that window folks.  We even have another ingredient too kicking in --FEAR.  As for the super committee next week? Expect more talking turkey bickering (think noise) and nothing getting done with automatic cuts taking place. And yes the EU will still be burning. That's going to go on for a long time.  That all said what if one were to filter out that noise and just look purely at the technicals of the market?  How much of that fear in you would disappear? How much clearer could you be thinking? There are tons of decent looking charts out there
…