Multiple Levels Of Support.
When one looks as the index charts below we see multiple levels of support and that is a good thing as it gives us some reference points to use as our guide.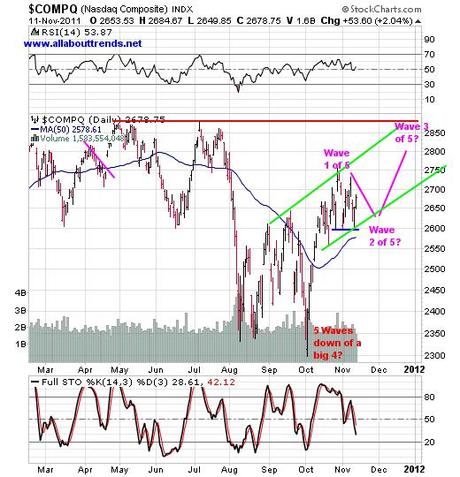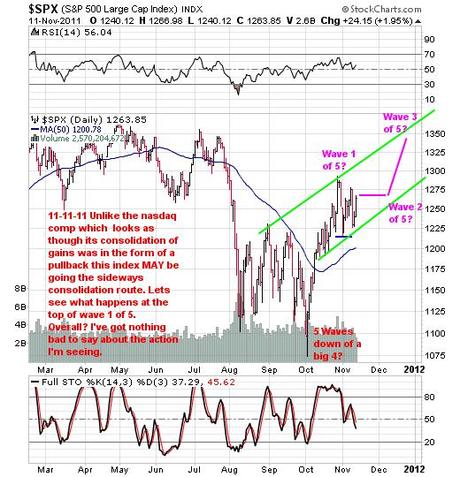 The two main support levels we want to key in on here is that of Trend Channel Support (Green Line) and the 50 day moving average. As long as we stay above the 50 day average we are good.   Another development we have brewing out there that can give us a clue as to short term direction can be found in the chart of the S&P 500 below.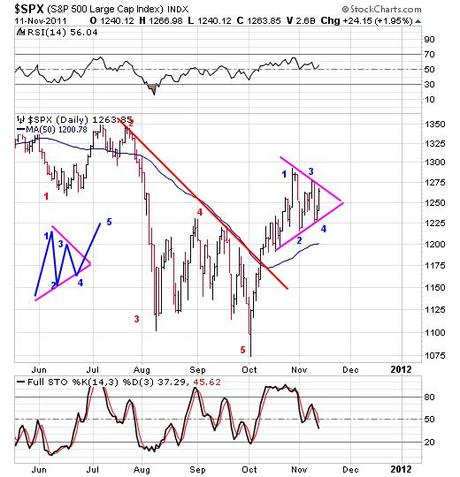 One look at the S&P 500 shows that we have a pennant forming. On the surface a lot of people talk about whatever way it breaks that's the way you trade.  We get that however if it breaks to the downside we still have the 50 day average support level to contend with so to us it's really not a big deal.  While in the truest sense we don't know what way it's really going to break but odds favor we know the way it will break right?  Can you say the word " GAP"?  Would it surprise you? It has been a theme lately has it not?   That all said, right or wrong the way we've always learned them was to count them from where they start. If they start at a low to a high (and this one is) one needs to watch for a break to the upside. The other thing that one wants to lean to is that they typically break in the direction of the current trend and in this case off the October lows the trend is up.     Moving on to the 60 minute time frequency charts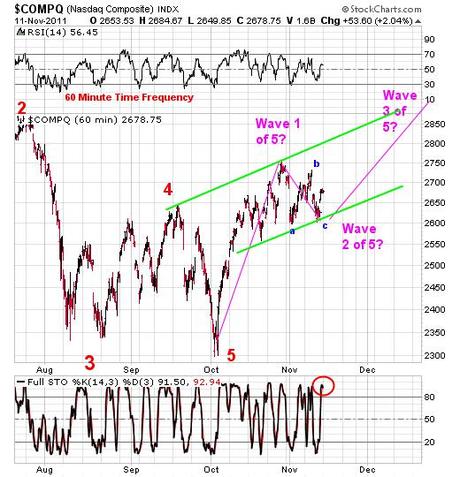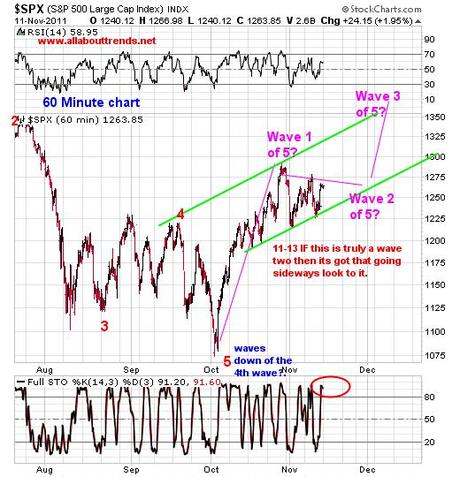 When one looks at the full stochastic in the daily charts you can see we are nowhere near overbought yet and could have a fair amount of upside action to go here. However in the micro term (few hours to a few days) we are overbought in the 60 minute charts. This tells us we could be down at the open and as far as we are concerned good, as