Alive Through Memories is back with a new single. A few years ago, we debuted their album Keep Me Alive, and I was thrilled when we got a message from Alex, letting us know there's a new project. ATM is now Alex McGillivray, Ryan Jordan, and Brendan Machowski.
Leading up to the June release of Everything Must Go, we've got the lyric video for Recover, we've got a sweet Q&A and a 5 Quick Questions video.
Before we head into the Q&A I'd like to give credit, where credit is due.
Produced by: Alex McGillivray & Ryan Jordan
Engineered, Mixed, & Mastered by Will Holland at Chillhouse Studios
Writing Credits:
Alex McGillivray - Tracks 1-9
Ryan Jordan - Tracks 1, 3-9
Brendan Machowski - Tracks 1-4
Christian Spach - Track 1
Lyrics by: Alex McGillivray
Additional Lyrics by Ryan Jordan
Additional Lyrics on "The End of Us" by Brendan Machowski
Additional Lyrics on "Holiday (Re-Imagined) by Julia Taliesin
Arrangements by: Alex McGillivray & Ryan Jordan
Performing Credits:
Alex McGillivray - Vocals & Drums
Ryan Jordan - Piano, Keyboard, Synths Tracks 1-9, Guitar Tracks 5-9
Brendan Machowski - Guitar Tracks 1-4
Christian Spach - Bass Guitar
Additional Vocals on "Holiday (Re-Imagined) by Lisa Vassallo
Additional Vocals on "Ruby Red" by Ryan Jordan, Brendan Machowski, & Matthew Silverstein
Album Art by Ryan Jordan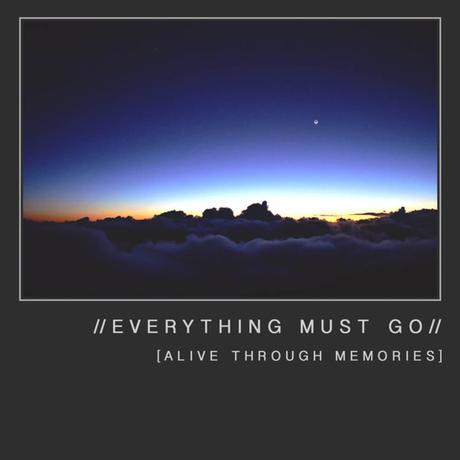 Let's learn more about Alive Through Memories, Recover, and Everything Must Go.
Alive Through Memories Q&A

Q: Tell us the story about how you got started in this business.
A: 6 years ago, my college roommate Brendan Machowski at Berklee College of Music was working on his debut record. I was so impressed with his ability not only as a songwriter but as an engineer. He was literally a one-man show and it sounded like something out of a professional studio. It took me so long to get the courage to ask him to co-write with me but luckily, we ended up in a production class together and it was the perfect opportunity to have him produce me. We wrote "Keep Me Alive" ( which debuted on thereviewsarein a little over 4 years ago!) and the rest was history. We dedicated the next year to writing a full-length record under the name Alive Through Memories. That record opened up the doors for me to bring me creative ideas to other songwriters like Ryan Jordan because I had evidence that working with me would result in something worth creating.
Q: Can you talk about your project name?
A: The concept of death has always fascinated me. My father passed away when I was incredibly young so I was forced to confront mortality much sooner than most. It caused me to question so many concepts about what actually happens when we die. I've grown to appreciate the idea that when one's physical time on earth passes, their impact and spirit stays alive through other peoples memories of them. It was something tangible I could hold onto, rather than the mystery of "what happens after". Whenever my time comes (and I hope that day is very far away) I hope the life I live and the people that know me will keep my spirit alive through the experiences they had with me. If you really think about it, you can live forever in some capacity if people keep those memories active and share them with people.
Q: Tell us about your first live performance.
A: My first live performance was an absolute train wreck. It was my first gig as a drummer while I was studying at Berklee. An artist by the name of Carly Tefft (who is killing it in Nashville these days!) had me play a show with her. Long story short, I parked very far away from the venue in an attempt to save money on parking (huge rookie mistake), walked in the rain to the wrong venue, had to have Carly pay for a taxi to pick me up and drive to the right venue so I would make the gig on time, only to realize I left my cymbals in my car. I had to lie and say someone stole them. I had never been more embarrassed in my entire life. Eventually, I told Carly and she was a great sport about it. We laughed about it, and she continued to have me play on some of her songs and shows. She's a great human being.
Q: Who are your biggest influences?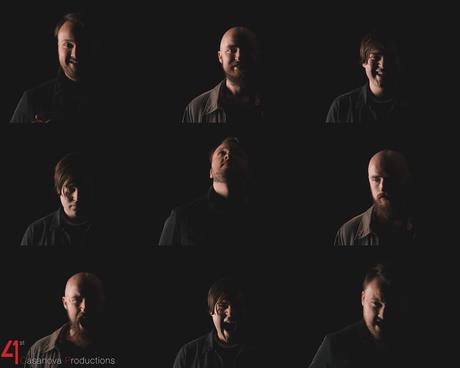 A: Like many basketball teams these days, I have a big three. Tom Delonge (Blink 182, Angels & Airwaves), Matthew Healy (The 1975), and AJ Perdomo ( The Dangerous Summer). My lyrics and singing style are completely influenced by the music these three have put out. They have shaped me as a human literally from 7 th grade until now.
Q: Do you have a favourite place to play?
A: Hands down, one of the best venues in Massachusetts is The Burren in Somerville. That place is packed 100% of the time no matter what. It could me -20 degrees while the economy is in a recession while the band plays Mary Had A Little Lamb and the crowd would go nuts. I get so much energy playing shows there and leave completely exhausted after each show.
Q: Let's talk about the new song, Recover. I want to know about the writing process and how the idea for the video came together, who was involved.
A: Recover is a song that has been kicking around for a while. I've always had that main riff, and when I first brought it to Ryan, we tried a slower, atmospheric approach and to put it simply, it did not work. We scrapped it for two years and returned to it after we finished 5 songs for this record. We upped the tempo and went for an 80's vibe meets pop lyrics and we found a sound that worked and inspired me to write the words. I sat in traffic for days listening to our demo, humming along with different words and melodies until I finally arrived on the closing chorus line "If I never see you again you should know, I was in love with you once". I nearly crashed into a guard rail getting my phone out to record a voice memo. We explored triggering the drums to really capture that 80's pop vibe.
The video, like the rest of the album, is a visual representation through kinetic typography lyric videos. Honestly, most of my input revolved around color choices I thought matched the vibe of the music and a few graphic ideas. The rest of the credit has to go to Enfran of evproductions. He did an incredible job of interpreting my artistic vision and applying his incredible kinetic typography skills to create a visually stunning lyric video. I am incredibly excited to release the rest of the videos leading up to the Apple Music & Spotify release.
Alive Through Memories Recover Lyric Video
Q: Can you tell us more about the upcoming June release?
A: So the album "Everything Must Go" is my 2 nd full-length album and my 4 th release under Alive Through Memories. Originally, we were going to release two singles, and then a few lyric videos leading up to June 12 th. Then the COVID-19 virus took complete control of the world and forced essentially the entire world to be away from their day to day responsibilities and home on their computers working or looking for something to keep them entertained. For this reason, I pushed the release date forward to align with the release for "Recover" and will release it exclusively on Bandcamp for a few months before officially releasing it on the rest of the digital platforms we all know.
Last May, I released what I thought would be my last musical release under Alive Through Memories. I landed my first "real job" and was incredibly excited to start my new career. I was with a partner that I believed could be the person I would spend my life with. Well, that part of my life came crumbling down and all of sudden, I found myself asking questions about every aspect of myself. I turned back to music, and the result was this collection of songs that capture an incredibly vulnerable and personal time in my life. It's strange to listen back because I can vividly remember where I was in my healing process in each song. Music is cool like that. In the same way a photo captures a moment in time, this record captured a period of my life where I was desperately searching to find new meaning and purpose.
Q: Will you be touring?
A: No touring plans yet! I have an incredible job where I get to supervise college students in their student employment experience and teach them different skills beyond their typical classroom experience. Touring is a beast that requires so much sacrifice, and while I don't think I am at a place in my life where I would try to go out on a tour, perhaps an opportunity will arrive for me in the near future to do a proper CD release show. My musician friends always give me a hard time for not playing out and I think I'd like to put on a really great release show in the Boston area before the end of the year.
5 Quick Questions with Alive Through Memories
Alive Through Memories Links
Everything Must Go Album Stream/Purchase - Bandcamp / Facebook