5 weeks and 4000 miles through Nevada, Utah, New Mexico, Arizona and California – Part I
2016 has been a rather weird and hectic whirlwind of jobs, travels, joggling visa days and running from the Empire, I mean visa laws, then more jobs, followed by more travelling, more running for us and most of it not really by choice. We really needed a break so this trip was to be different, a trip just for us, we purposely wanted no mission nor purpose, nothing commercial, just travel for us, explore and experience, have fun and shoot on instinct in the one place where we most want to be and shoot – the Southwest of the USA. Our 5th road trip in the US in the past 4 years. Fuel up the spaceship, fix that hyperdrive, and lift off!
Las Vegas
On the 31st of October we flew directly to Las Vegas from Copenhagen. It is very fast and easy to land here, get through immigration, get our car and get out of town compared to LAX. We did spent one insanely jetlagged day in Vegas before heading towards the wonderful national parks of Utah. It is a weird experience to walk around Vegas in the early morning – in a state of sleep deprivation this seems like perfectly normal residents: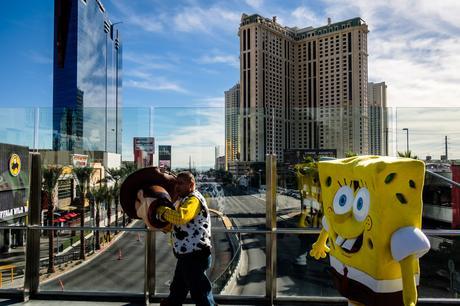 "This is bat country!". XT2, 18mm lens.
The next day we hit the road, and another huge advantage of Las Vegas vs LA – it only takes about 15 minutes to get out of Las Vegas and hit the open road! Two hours later and we are in the town of Hurricane in Utah, ready to dive into the national parks of Utah.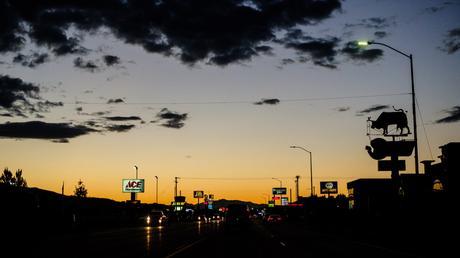 Hurricane, Utah. I really like these one-main-road small towns at dusk. That is not a real cow. I think. XT2, 35mm F1.4 lens
Not sure what sort of deal Utah made with Mother Nature, but they managed to have the out-of-this-world landscapes of Zion, Bryce, Capitol Reef, Canyonlands and my favorite – Arches – national parks in one state and pretty much within one day's driving. We spent 2 weeks playing in these parks, 1 week in Arches alone. We went hiking every single day while clicking the shutter at every awesome looking scene – which is pretty much everything in every direction all the time!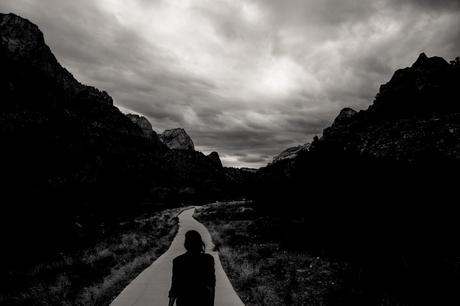 Walking through the Storm in Zion National park, Utah. Engage moody post processing preset! XT2, 18mm lens.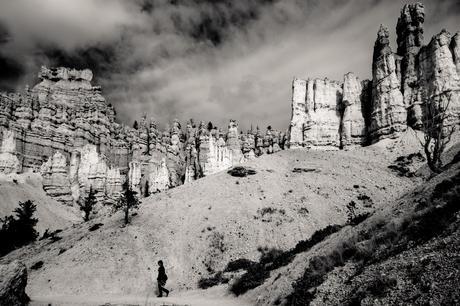 Dwarfed by the epic hoodoos of Bryce National Park, Utah. Clearly made by aliens. XT2, 18mm.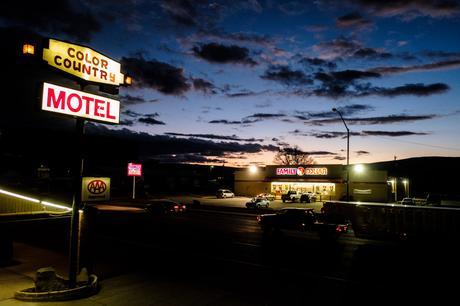 Panguitch, Utah. I can shoot these small towns all my life and never tire of it. XT2, 18mm lens.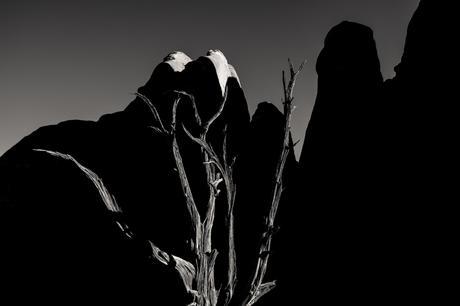 I know, way too easy. I could not resist pretending to be, you know, kinda arty! Arches National Park, Utah. XT2, 18mm lens.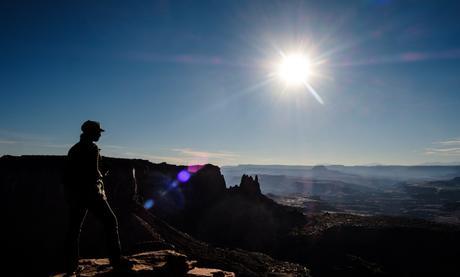 "Be epic" and Charlene and Canyonlands National Park kindly made it so. XT2, 18mm lens (mega flare mode enabled by 5 years of smashing that lens!).

It is surreal to stare at this, standing on the edge, pinching myself, it is real, I am here. Canyonlands National Park. XT2, 18mm lens, in-camera panorama.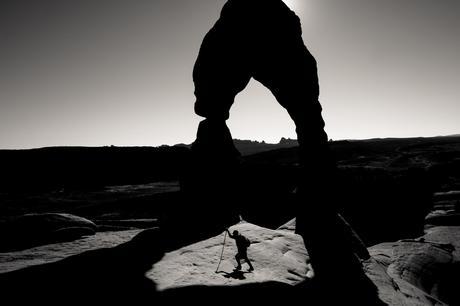 The famous Delicate Arch in Arches National Park is spectacular and another of those I-must-be-dreaming moments. XT2, 18mm lens.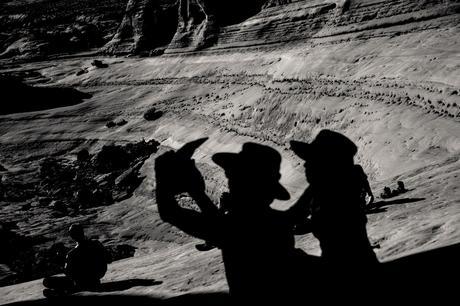 Arches National Park, Utah. Half the fun is often in shooting fellow travelers. XT2, 35mm F1.4 lens.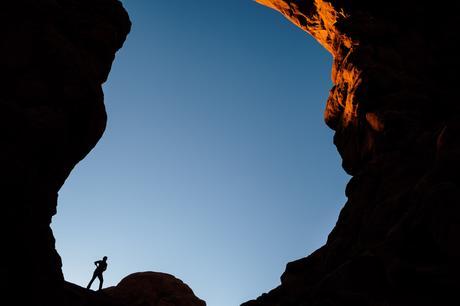 Engage epic mode! Charlene standing in Turret Arch at Arches National Park. XT2, 18mm lens.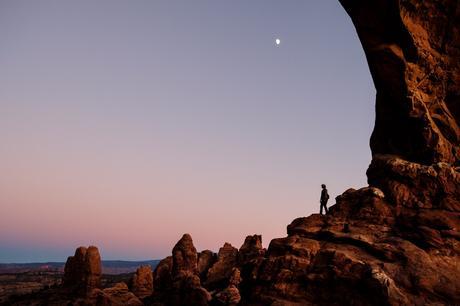 Epic mode at volume 11. Charlene at The Windows, Arches National Park, Utah. XT2, 18mm lens.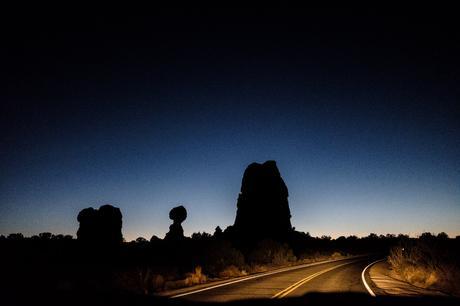 An alien landscape of silhouettes unfolds at night in Arches National Park, Utah. XT2, 23mm F2 lens.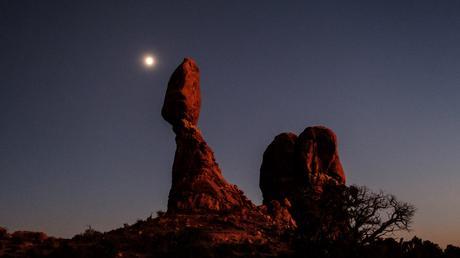 An almost-super moon at Arches National Park, Utah. XT2, 18mm lens.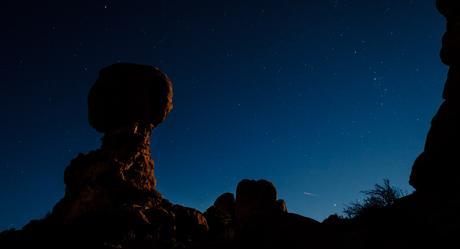 Super-moon lit landscape, balancing rock at Arches. XT2, 18mm lens.
I don't think I would ever tire of shooting in Utah's national parks, but time was running and we also wanted to have a few weeks in maybe our favorite state of all of them – New Mexico. We drove about 10 hours from Moab, Utah all the way to Socorro in New Mexico in one day. Why Socorro? Because dishes! We are Very Large Array nutbags and our visit this time around definitely deserves it's own blog post in the coming weeks – so for now, just a few dishes for you to enjoy: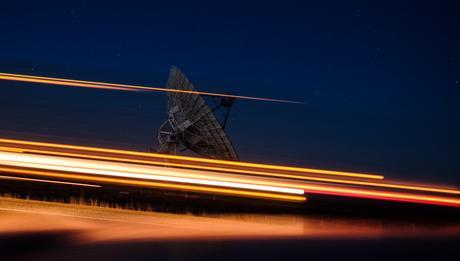 The Empire attacked but we stole the google maps of the Death Star and blew it up! Very Large Array, New Mexico. 35mm F1.4 lens.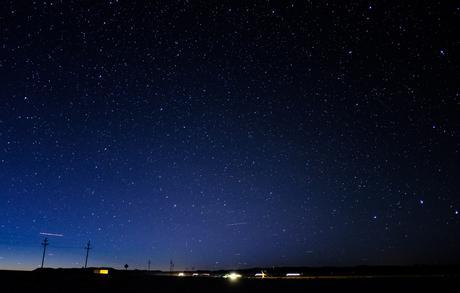 No moon, a billion stars, dishes and one totally frozen traveler shooting in the cold. Worth it! Very Large Array, New Mexico. 18mm lens.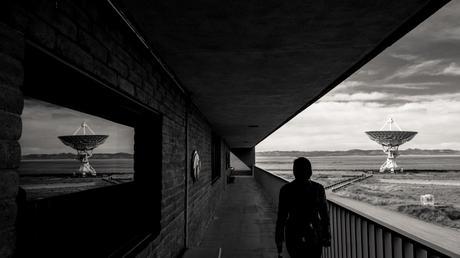 Many dishes! And bad jokes from me! Very Large Array, New Mexico. 18mm lens.
After a big dose of VLA, it is only fitting to hit straight for Roswell and discover that Mulder was right. They are here and they have been here for a very long time: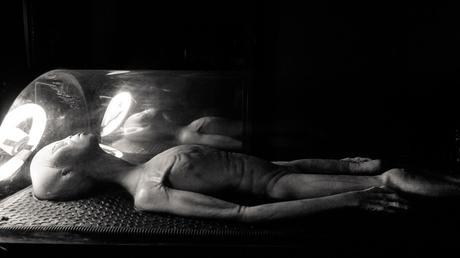 Not in Kansas anymore! XT2, 18mm lens.
New Mexico has plenty of other otherwordly landscapes to crash land your UFO in, so it comes highly recommended by any space-traveling alien! Plenty of nice sand here at White Sands National Monument to cushion your landing!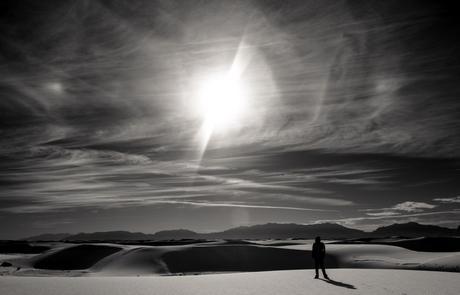 White Sands National Monument, New Mexico. The government hides UFOs here. XT2, 18mm lens.
If you are more of the underground kind of alien, New Mexico got the place for you – Carlsbad Caverns National Park. We have wanted to go for years and finally made it here. It is totally knock you on your ass mind blowing. Actually I think I have to invent some new words to describe this place. It is Journey to the Center of the Earth – for real. They even filmed the 1959 movie version in the caverns, a movie I watched many times as a kid in the 70s. Now, I could journey to the center of the earth myself.
It turned out to be really hard to make any kind of picture that can showcase the gigantic caverns. This really is bigger than life and refuses to be confined to a camera's view. Here is one of my attempts. Spot the tiny human silhouettes on the right side about one third from the bottom to see the scale, and this is just a very small part of it. Carlsbad Caverns, some 1600 feet (almost 500 meters) below the surface: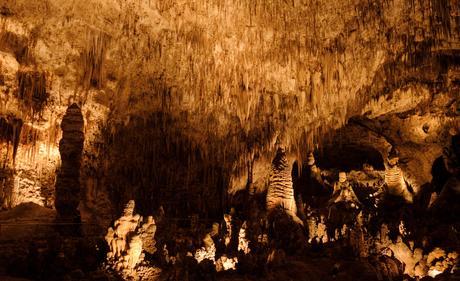 Carlsbad Caverns, New Mexico. XT2, 18mm lens.
We spent a month living in Santa Fe in 2014 and it was wonderful to revisit for a few days and catch up with friends Amy Kawadler and Daniel Milnor (of Shifter Media). Even stranger than the fact aliens crash landed in Roswell, I made a street photo in Santa Fe that I like: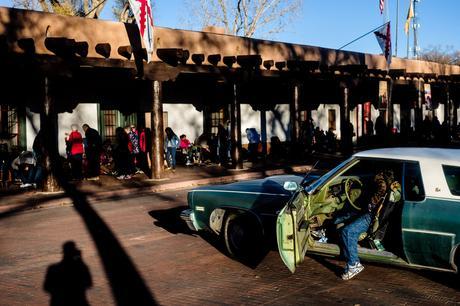 Santa Fe, New Mexico. XT2, 35mm F1.4 lens
We ended our time in New Mexico in one of our very favorite quirky small towns – Truth or Consequences. Yes, that is the actual name! A name so quirky, a Doctor Who episode from last year was partially set in TorC as it's called (although not actually filmed there, disappointing). I am doing a whole blog post on TorC, so for this post you get a little taste of the very quiet town at night: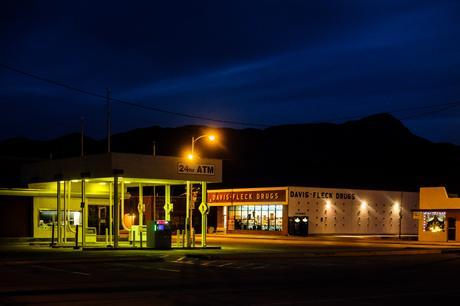 Truth or Consequences, New Mexico. XT2, 35mm F1.4 lens
Arizona and Wyatt Earp, California and Top Gun – there are plenty more stories to come but hey, gotta leave something for part II. So it is time for part one of the tale to come to an end, I will leave you with this roadscape shot from our car in the dusk light somewhere in Arizona: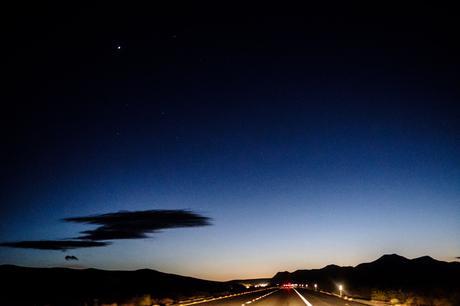 The Road, Arizona. XT2, 35mm F1.4 lens
§
Oh, what about the camera gear?
I was absolutely thrilled that I had a new Fujifilm X-T2 to bring to the USA – thank you Fujifilm Nordic. The X-T2 is my perfect camera, absolutely perfect. I only brought two lenses, my 4.5 years old 18mm and 35mm F1.4. These are my favorite travel lenses and have been with me on every single USA road trip in the past 4 years. I did try Charlene's new 23mmF2 for a few shots here and there, amazing lens! Much more about the X-T2 and my USA gear in a future blog post.