Here's another item for your "End of Civilization" folder.
Chris Kitching reports for the Daily Mail, Feb. 9, 2016, that yesterday afternoon, Air Meditarranee Flight ML2673, en route from Algiers to Paris, was forced to divert to Lyon when a passenger urinated on another traveler, sparking a massive brawl on board.
Flight ML2673 was halfway through its 90-minute journey when one of its 166 passengers, who at some point took off his shirt, went into a rage because he wasn't allowed to smoke or drink alcohol on board. So he peed on a fellow passenger.
Passengers described a scene of chaos as the plane's crew fought with the unnamed shirtless man, eventually overpowering and pinning him down. The man was then detained by flight attendants.
For safety reasons the pilot decided to land the Airbus A321 at Lyon's international airport, where police escorted off the aircraft pee-man and a second man who was involved in the fight. The plane eventually took off again and passengers arrived at Paris' Charles de Gaulle Airport three hours behind schedule.
The flight had originated in Algiers, the capital of Algeria — a Sunni-Muslim country in North Africa with a population of 40.4 million, 99% of whom are Arab-Berber. So draw your conclusion as to the ethnic/religious identity of pee-man. I put my money on Muslim!
Even more bizarre is the fact that similar disturbances have occurred in the recent past.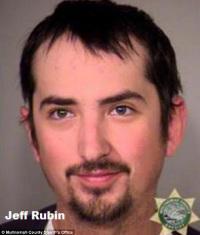 In September 2015, 27-year-old
Jeff Rubin
was arrested at Portland International Airport in Oregon after he allegedly urinated on fellow passengers on a JetBlue flight from Anchorage, Alaska.
Rubin, who had been sleeping for most of the flight, stood up and began urinating through the space between the seats in front of him. Then he lost his balance and fell backwards, spraying urine on other passengers, seats and luggage. Rubin was charged with second-degree criminal mischief and offensive littering.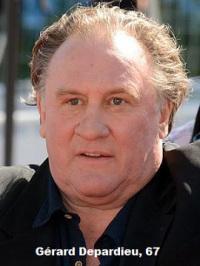 In 2011, French actor Gérard Depardieu was kicked off a CityJet flight from Paris to Dublin after he urinated in the aisle while the plane was taxiing to a runway.
Depardieu needed to use the toilet, but was told he would have to wait until the plane was airborne and the seat belt sign was turned off. The actor responded by leaving his seat and peeing in the aisle. The plane promptly returned to the gate and Depardieu was ordered to disembark.
~Eowyn