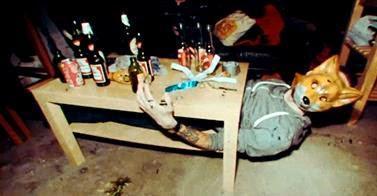 Things are on the up and up for Algernon Doll.  Ahead of opening up the BBC Introducing stage at BBC Radio 1's Big Weekend this Sunday, Ewan Grant and his band have served up another cut from the forthcoming album Omphalic.
Suicide is the latest single from Algernon Doll, and is accompanied by a kick ass, out of control video.  Filmed in the basement of Plan B books in Glasgow, it's a visual reperesentation of everything that the band's sound has evolved into.  DIY punk dipped in grunge, but with an edge that's sharp enough to not sound tired or repeated. 
Algernon Doll releases Omphalic via Struggletown Records in July with preorders available here.  The band play a number of gigs over the summer, with a launch gig for the new record planned for 21st June at Broadcast.