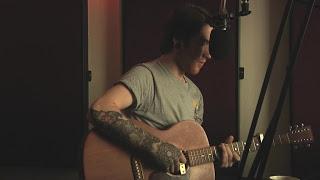 Responsible for one of 2013's best album's so far, I was delighted to be joined for a Scottish Fiction Session by Ewan Grant, a.k.a. Algernon Doll.  Genuinely one of the nicest and most modest men out there, he is extremely talented guitarist and gifted lyricist.  With his grungy alt-rock guitar playing he played three acoustic tracks in the 98.4 FM studio including a cover of a lesser known Fugazi track. You can hear the full session and interview here should you wish.
Scottish Fiction - 17th July 2013 by Scottish Fiction on Mixcloud
Below are the videos for session tracks 'Venus', 'Unaligned' and a cover of Fugazi track 'I'm So Tired'.  Enjoy, and check out YouTube page for all session videos.