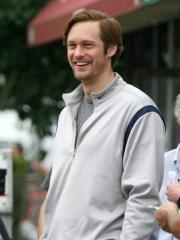 Great news!
AlexanderSkarsgård.Net confirmed that Alexander Skarsgård WILL be in attendance for the premiere of his movie, "Disconnect" at the Santa Barbara International Film Festival (SBIFF)!
This is what they said;
YES!! We can confirm via Skarsgård management that Alexander Skarsgård WILL BE attending the Disconnect premiere on Thursday, January 24th at SBIFF!!

The event is tomorrow in Santa Barbara.
You know what this means…hope you've recovered from the Sundance Film Festival…there's going to be MORE Skarsporn coming your way soon!

Thanks to the ladies over at ASN for the confirmation!
Thoughts? Share 'em below!