This year isn't even halfway over yet – and Yahoo.com has complied a list (after lots of research and personal opinion) on who are Television's Top 10 Hottest Men (so far) of 2012!
This shouldn't come as a shock to you…Alexander Skarsgård and Joe Manganiello from True Blood both made this list! Check out where they ranked, and what they said about these hot actors below!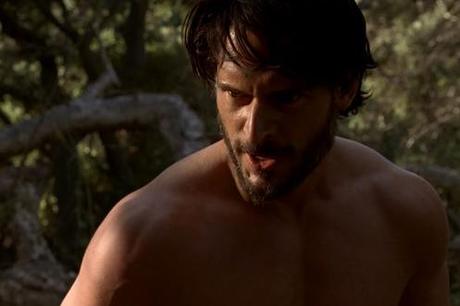 #6-Joe Manganiello (Alcide Herveaux, "True Blood")

Claim to Fame
Manganiello had several recurring roles on popular television series before he landed his breakthrough role as werewolf, Alcide Herveaux on HBO's hit series, True Blood. Now, at thirty-five, his career seems to have taken off.

Why He Makes the Cut
His eight-pack abs, rugged good looks, and deep voice can send a woman or man into a coma
Yes, Joe does have a nice body…too bad I find his character so boring that his attractiveness seems to dim in light of this fact. Besides, have you ever heard the song, "I'm Sexy And I Know It"? Joe knows it, and it kind of takes away from his sex appeal.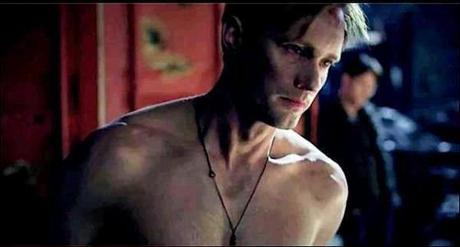 #4-Alexander Skarsgard (Eric Northman, "True Blood")

Claim to Fame
Skarsgard had significant popularity in his homeland of Sweden. However, his portrayal of the sexy, manipulative vampire, Eric Northman on HBO's hit series, True Blood garnered him worldwide success and made everyone fall in love with him.

Why He Makes the Cut

At thirty-five, Skarsgard is the epitome of perfection with his blonde hair, blue eyes, tall frame, and hot body.
I would add – Alex's smile and personality do me in too! He doesn't seem to realize how attractive he is and that makes him even more attractive.
The person who wrote this really did her research well!  Of course, the actor who came in at #1 isn't a surprise…if you want to find out who else made this list, please click here! I'm assuming no animals were hurt during this "research" and many Skarsgasms were had. This list probably won't change very much by the end of the year either, other than a few changes in ranking.
I have to say, Alex should've been #1, but that's JMHO.
What do you think? Share your thoughts below!