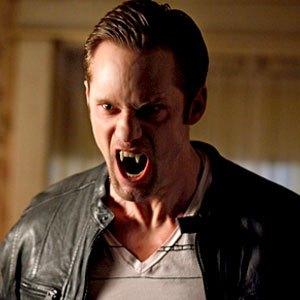 Alexander Skarsgård is featured in RED UK's February 2013 issue!
In the article, he talks to Kerry Potter about True Blood, Eric Northman, his latest movie projects and more!
This is what he said about Eric Northman;
"When you first meet Eric, he's presented to you like he's your villain. He's on his throne in [nightclub] Fangtasia. But later, you realize it's more complicated than that – it's not like a Disney movie. It's, like, he did this thing and it's fucking horrible but now he's the most loyal person ever."
He goes on to talk about how much longer he has left of playing Eric.
"I take it one season at a time," says Skarsgård. "I have to still learn new things about Eric and feel it's not repetitive. If I feel like I'm stuck then it'll be time to do something else."
On why he won't be giving up his fangs after the show is over…
"When I'm done with the show, I'll take them home with me. They'll be my party trick."
The article goes on to talk about playing Christian Grey. When asked if the sexually graphic nature of the book would be a problem he says;
"Not at all,  Dad's in Cologne right now working with Lars von Trier on a movie called Nymphomaniac and I wouldn't turn that down."
The article ends with the perfect ending IMO;
What a gent, I think. A sex god, yes, but a gentleman sex god.
Somehow I don't think too many of us will disagree with that assessment!

Check out the yummy Skarsgasmic scans below, which includes the full-paged CK's Encounter Ad!  Feel free to save so you can read the article in full…you will LOVE what he says about his co-star Onata Aprile from "What Maisie Knew"! ♥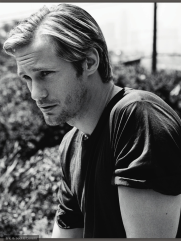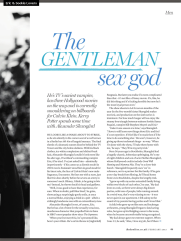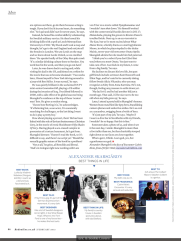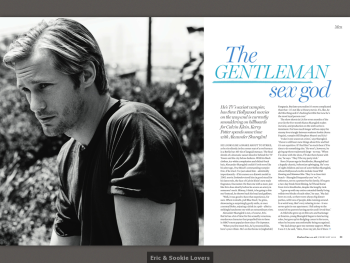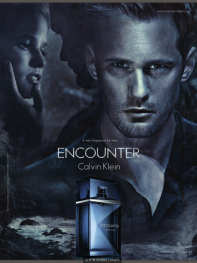 There you have it…Alex is known as a "gentleman sex god" (although we already knew that) and he considers Eric's fangs his newest party trick!  And what he said about his little co-star Onata? I think there are many who are happy to hear that!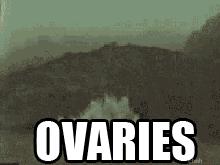 What do you think? Share your thoughts and/or just drool below!