Alexander Skarsgård is featured in an article in the December 2011 issue of Elle UK magazine!
Here are a few quotes taken from the article…
"I'm not stressing about it, but I want to get married and have children. I come from a family with six younger siblings, I love kids. That day will come, I have plenty of time."

"To rest, he goes – sometimes alone – to a house on a Swedish island his mother owns."

"He is startlingly good looking. Short brown-blond floppy hair, gray eyes and pearly, perfect teeth, his 6 ft 4in frame is clad in a pec and bicep hugging t-short with tight black pyjama bottoms: very Nordic, indubitably hot."

"We had a basement apartment, no heating and a bathroom we shared with crazy people. We slept in sleeping bags on the same bed. I loved it."

"Skarsgard claims to be a reluctant heart-throb. He scrunches up his face at the label. 'Eugggh. Of course it's flattering, but I prefer compliments on my acting. There's too much vanity in Hollywood. Vanity is suicide for an actor. Your creativity will die if you focus on looking good. It's one of the main reasons I don't look at gossip about me online.'"

"He admits enjoying 'a lot of attention' from women, but he insists it's a distraction, not a main event. 'it's important not to focus on that. I have lunch with a friend and the next day I read we're engaged.'"
Check out the scans below!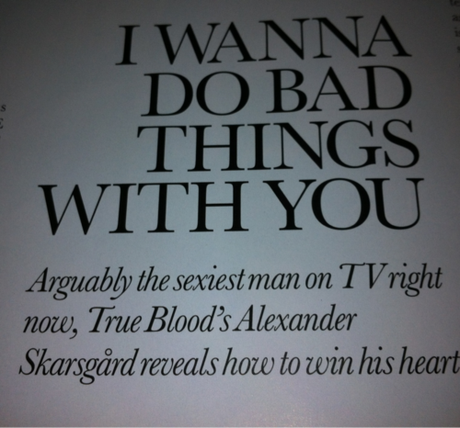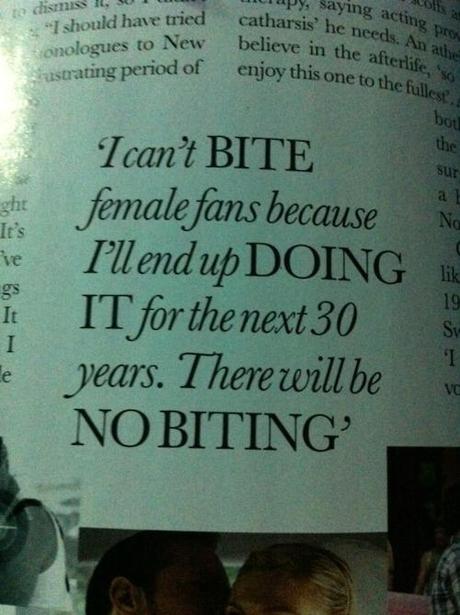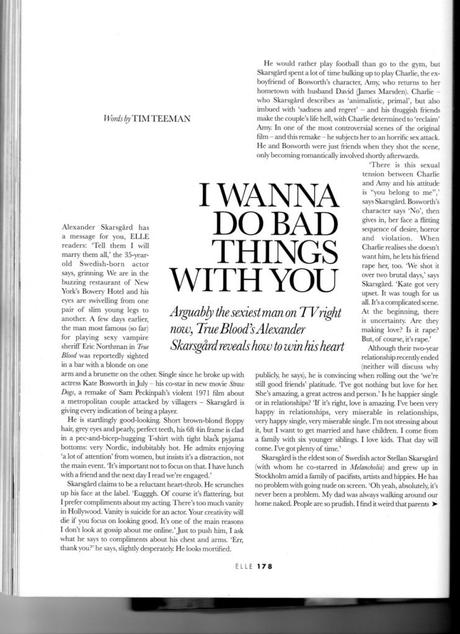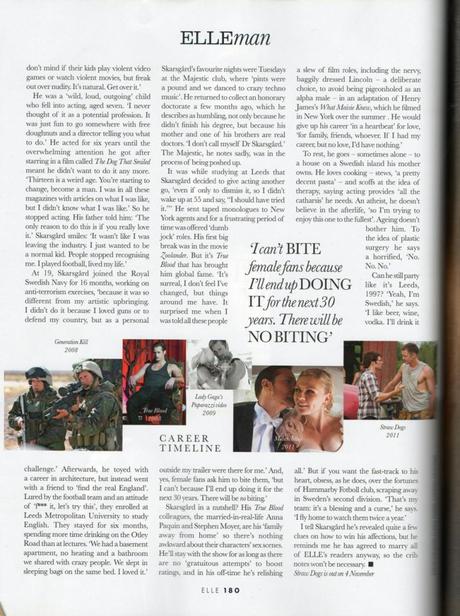 Special thanks to suzitothefuture.tumblr.com for the quotes and the scans!
What are your thoughts? Share 'em below!