Alexander Skarsgard has been ranked #2 in GQ Russia's 100 Most Stylish Men!
Check out the scans below!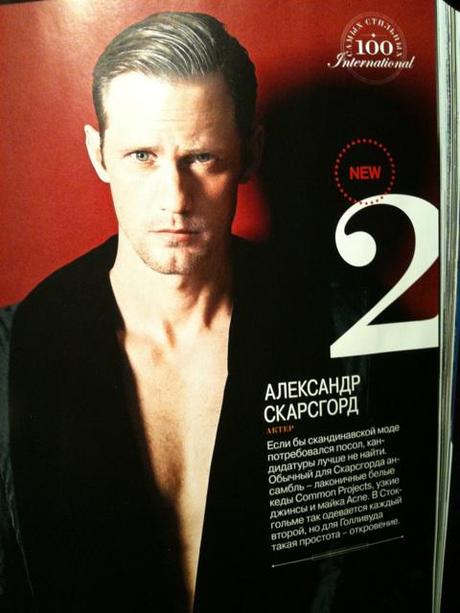 Thanks to @eli221981 on
Twitter
for the scans!
YIKES. YAHOO. YUM.
How's that for your Hump Day Skarsporn?
ETA: Found out after I posted this, that Michael Fassbender came in at #1…you can check out his scan here!
Thoughts? Share 'em below!
Advertisement