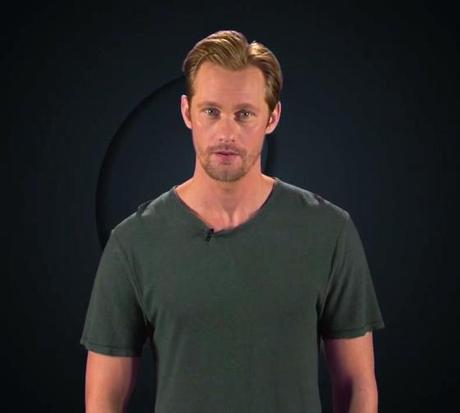 We all know how sexy Alexander Skarsgard sounds when he talks in Swedish, and now our favorite viking is trying to ruin our lives in another language. He is appearing in a  (very short) commercial for True Blood on Italian TV.
According to our good Italian friend at "Luv the viking" Alex is saying "Italian blood doesn't lie" (Sangue Italiano non mente) which is a popular saying over there. Not that we actually really care what he is saying!
Thank you to Luv the viking for sharing this.