Alexander Skarsgard has been back out filming True Blood Season 7 on location in Los Angeles, along with co-star Kristin Bauer Van Straten.
The 2 actors were joined on set by show-runner Brian Buckner and writer Kate Barrow, and it is believed they were shooting interior scenes for episode 7.
Eric and his progeny Pam were together at a house in the suburbs.
The photos below are from Skarsgardfans who had permission to post them by C Estrada, so big thanks to both for sharing.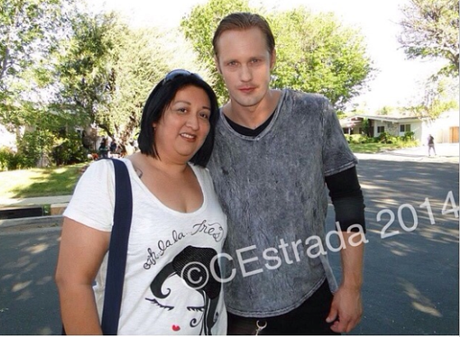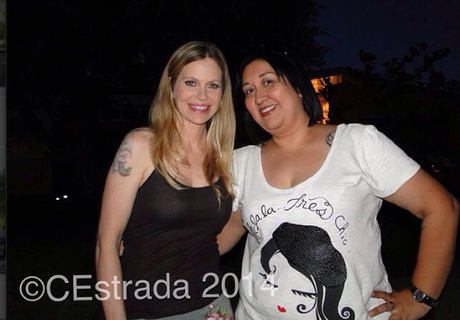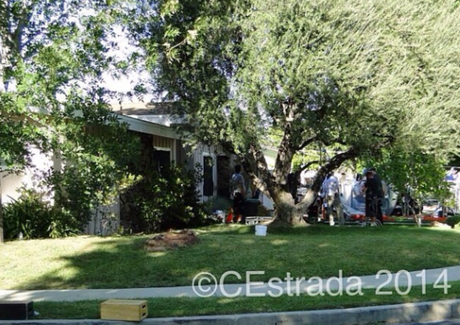 Episode 7 and Eric Northman is still in the building, fingers crossed they keep him there for the final 3.
.