Nothing celebrates the beginning of a new month like having new Skarsgård pictures pop up in your view. To kick off the month of August, those lucky ladies over at Askarsgard.com were able to get their hands on scans of an Alex spread in the September issue of GQ UK. Between the pictures and the article, my Alex loving heart almost beat out of my chest.
Check out some of the scans below before hoping over to Askarsgard.com for the whole set.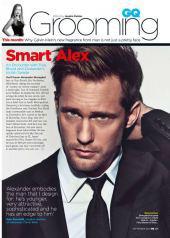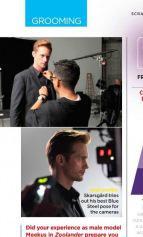 While you are doing that, I will be "planning" how I will get a copy of the magazine to add to my ever-growing Skars collection.
Feel free to tell us what you think of the article below. I felt it was very upbeat and makes me long for more information on when certain films will be release. We do know that Disconnect will be released April 12 2013. We have finally started hearing about "What Maisie Knew" and that it will be at the Toronto International Film Festival this coming September. As soon as we spot anymore details on Alex related projects, we will be sure to pass them along!
In the meantime, happy reading!