Alex has been busy filming "Disconnect" in Yonkers, NY. this past week! In the film, he plays a cheating spouse. The film is centered on a group of people searching for human connections in today's wired world.
Directed by Henry Alex Rubin, the movie is set for a 2012 release while co-starring Jason Bateman, Paula Patton, Michael Nyqvist and Frank Grillo.
Check out the photo collage below of Alex taking a break on set!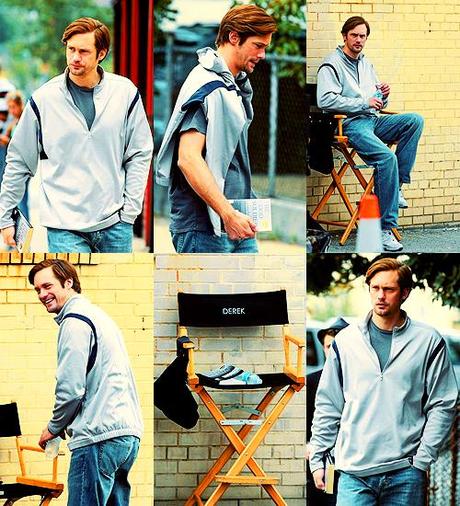 This collage is courtesy of thebeautyofsolitude.tumblr.com!
Wow, looks like he completely changed his appearance for this role!

What do you think? Share your thoughts below!